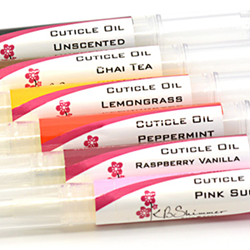 We've seen great things from our customers over our 14 years, and especially since the launch of the contest. We're thrilled with this fifth group of winners and hope they enjoy their well-deserved prizes.
Denver, CO. (PRWEB) August 18, 2016
Lightning Labels is pleased to announce the winners of the 5th Annual Photo Contest. We're celebrating our 14th year of helping our customers create compelling, high-quality labels for a huge variety of products and industries and the photo contest is a great way to see innovative labeling in many different settings. Lightning Labels customers submitted artful photos of their custom labels, competing to see which company has the best combination of bold designs and perfectly chosen materials.
Voting was open through the Lightning Labels Facebook page, and while every entrant was great in its own way, five were chosen to receive prizes. Those prizes, which can help the companies present their offerings in a great light, are as follows:

Grand Prize: KBShimmer - GoPro Hero 4
Second Place: Outlaw Soaps - 40" flat screen HDTV
Third Place: Bawston & Tucker LLC - Apple iPad Air
Fourth Place: Southern Girl Soapery - $500 label credit
Fifth Place: - Stirling Soap Group - $300 label credit
Celebrating the Photo Contest Winners
Every product is different, so picking the perfect label is all about suiting the context. That's what this year's winners did, with a wide variety of designs that are sure to catch consumers' eyes. KBShimmer's tasteful, floral-accented logo looks great on its colorful cuticle oil labels, Outlaw Soaps picked a perfect rustic material for its "Blazing Saddles Stick-up Lotion" and Bawston & Tucker's bold typeface looks incredible on its beard care labels. The victors show clearly that there is a label for every product and situation.
"Our customers always impress us with their creativity and design sense," added Lightning Labels Director of Business Development, AnneMarie Campbell. "We've seen great things from our customers over our 14 years, and especially since the launch of the contest. We're thrilled with this fifth group of winners and hope they enjoy their well-deserved prizes."
Custom Labels Draw Attention
As this year's photo contest winners show, custom stickers and labels can become an integral part of a brand's image. From product labels in many different materials to promotional bumper stickers and beyond, there is nothing like a well-made label to draw the eye. Viewers inspired by this year's photo contest winners can find a complete variety of custom options from Lightning Labels, with materials that suit any brand and turnaround times that let companies launch their bold new labels in a hurry. The only limit is the imagination, and this year's competition shows there is no shortage of that among Lightning Labels' customers.
About Lightning Labels:
Lightning Labels uses state-of-the-art printing technology to provide affordable, full-color custom labels and custom stickers of all shapes and sizes. From small orders for individuals to the bulk needs of big businesses, Lightning Labels is equipped to handle and fulfill custom label and sticker projects of all types. Best of all, like the name implies, Lightning Labels provides a quick turnaround for every customer's labeling needs. Uses for Lightning Labels' custom product labels and custom stickers include food packaging and organic food labels, wine and beverage labels, bath and body labels, and nutraceutical products, such as vitamins, essentials oils, and herbal remedies, as well as event stickers, adhesive window stickers and more. Lightning Labels strongly supports the development of environmentally friendly printing materials and carries EarthFirst PLA, a new kind of green label material made from corn instead of petroleum. While operating as a high-tech printer, Lightning Labels prides itself on its personalized customer service. Lightning Labels provides one stop shopping for all of your custom label needs. For more information and to place orders online, visit LightningLabels.com. For the latest in packaging news and labeling promotional offers, find Lightning Labels on Twitter (@LightningLabels), Facebook, Pinterest, Google+ and LinkedIn.