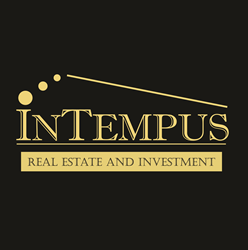 San Jose, California (PRWEB) August 19, 2016
Intempus Realty, one of the Bay Area's leaders in Property Management/ Real Estate, announced its new construction division, Intempus Builders, earlier this month.
Intempus Builders will provide comprehensive construction services, specializing in Remodeling, Design and Build, and Maintenance.
Major industry players say that by incorporating expert construction services into its existing portfolio offerings, Intempus Realty could bridge the gap between Property Management, Real Estate and Construction. "Building maintenance is a tough task, and it's easy to overlook," says Michael Khesin, Intempus CEO and principal broker.
Eugene Korsunsky, VP of Business Development, adds, "Branching out into construction empowers us to do a superior job of managing our properties by eliminating the middle man. This will give our clients access to exceptional construction services, whether yearly maintenance or designing something completely new."
By bolstering properties with smarter improvements, Intempus' clients' homes will increase their price points on the open market. Intempus truly wants to be their clients' one-stop shop when it comes to real estate-related needs.
"Our approach promises to give our clients a wider range of options, including remodeling and refinishing existing properties. It will also open up a world of possibility for preliminary design services, new buildings and additions," continues Korsunsky.
Chris Stone, a licensed contractor in the South Bay with strong experience and vision, heads the new division. He hopes to achieve a seamless, reliable process for Intempus Builders that includes strengthening the Intempus portfolio and satisfying clients' building and maintenance needs.
Intempus Builders will begin operation and marketing this month, with a strong focus on building new relationships and informing current clients. Beyond that, increased expansion is planned. "Our goal is to expand threefold in offices, employees and clients by this time next year," says Stone.
Intempus Builders and Intempus Realty are headquartered in San Jose, CA, with Bay Area regional offices in the South Bay, East Bay, Peninsula and San Francisco.