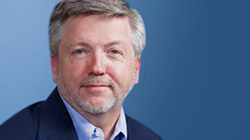 The most gratifying part of our business is that ActionCue can truly improve patient care and safety – and save hospitals because of the cost implications of safety and quality issues
Austin, Texas (PRWEB) August 18, 2016
Earlier this summer, researchers announced that medical errors have become the third leading cause of death in the United States.
Executives at Prista, a technology company that brings efficiency and clarity to patient care and patient safety in healthcare delivery settings, were hardly surprised. Prista began responding long ago to the problem with its ActionCue® Clinical Intelligence applications, which significantly helps reduce the risks for such facilities.
Founded by Billie Anne Schoppman and Don Jarrell, the Austin-based technology company is now deployed in hundreds of facilities across the country where it delivers cost efficiency and, even more importantly, improved patient safety.
"The most gratifying part of our business is that ActionCue can truly improve patient care and safety – and save hospitals because of the cost implications of safety and quality issues," said Jarrell. "The entanglement of quality/safety and cost are really now coming to light."
What the Study Showed
Analyzing medical death rate data over an eight-year period, Johns Hopkins patient safety experts calculated that more than 250,000 deaths per year are due to medical error in the U.S. That figure, published May 3, 2016 in The British Medical Journal, surpasses the U.S. Centers for Disease Control and Prevention's (CDC's) third leading cause of death — respiratory disease, which kills close to 150,000 people per year. Heart disease and cancer remain the two leading causes of death, according to the CDC.
"Top-ranked causes of death as reported by the CDC inform our country's research funding and public health priorities," said Martin Makary, M.D., M.P.H., professor of surgery at the Johns Hopkins University School of Medicine and an authority on health reform. "Right now, cancer and heart disease get a ton of attention, but since medical errors don't appear on the list, the problem doesn't get the funding and attention it deserves."
About Prista
Prista provides the ActionCue® Clinical Intelligence online application, an innovative platform integrating Quality Management, Event Reporting and Investigation, and Performance Improvement functionality. Beyond a dashboard or reporting tool, ActionCue provides a complete work environment for staff, management and executives to obtain immediate insights into all clinical issues and what is being done to improve them, to own and drive the improvement-centered quality-safety process as never before.