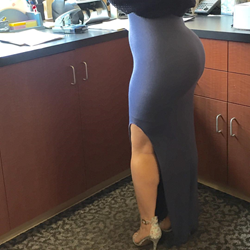 Santa Rosa, CA (PRWEB) August 18, 2016
Francisco Canales, M.D. and Heather Furnas, M.D. are excited to announce that Plastic Surgery Associates is bringing the Brazilian Butt Lift to Napa Valley. Using a patient's own fatty tissue, the Brazilian Butt Lift raises the buttocks, creating a rounder, more sculpted bottom. The procedure provides natural-looking results that can last a lifetime.
Thanks in part to celebrities with dramatic curves, such as Kim Kardashian and Jennifer Lopez, the desire for an accentuated bottom has been steadily on the rise. The cutting-edge fat transfer technique allows surgeons to sculpt the bottom using excess tissue, eliminating the need for silicone implants. Over the last year, the American Society of Plastic Surgeons saw a 252% increase in the Brazilian Butt Lift.
The Brazilian Butt Lift is a combination of two procedures. Liposuction is utilized to extract fatty tissue from the stomach, thighs, lower back or elsewhere on the body. Once the tissue has been separated and sterilized, fat cells are isolated for injection. Dr. Canales and Dr. Furnas then add the fat cells into the existing layers of buttock tissue until the desired shape and size is achieved.
Modern means of fat harvesting and reinjection allow for a high survival rate of transferred fatty tissue. The results from a single Brazilian Butt Lift can provide long-lasting results. If additional shape is desired in the coming years, an additional treatment can be performed.
The Brazilian Butt Lift holds several advantages over traditional implants. Dr. Canales explains, "Buttock implants are made of semi-solid silicone and can, in the right patient, provide a nice improvement." He continues, "Implants are limited by size, whereas the Brazilian Butt Lift can utilize fat from anywhere in the body and can provide a much larger final size for the buttocks. In addition, the BBL provides the benefit of liposuction to the donor areas, providing a one-two punch that is powerful in the final shape of the entire body."
Plastic Surgery Associates was founded in 1992 by Dr. Canales and Dr. Furnas. Both surgeons are board certified by the American Board of Plastic Surgery. Away from the office, Dr. Canales and Dr. Furnas volunteer their time to provide free services to children in Latin America with cleft lips and birth defects.
For additional information on the Brazilian Butt Lift, call Plastic Surgery Associates at 707.537.2111 or fill out the Contact Us form. Consultations with Dr. Canales and Dr. Furnas are complimentary, and can be performed in-person or online. Plastic Surgery Associates is located in Santa Rosa, California, conveniently close to luxurious accommodations, world-class dining and the vineyards of Napa Valley.