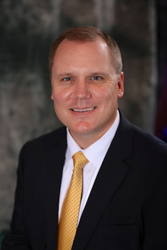 The PRSM Board reviewed several highly qualified applicants and Bill's passion for the industry is palpable and his experience will be a valuable asset to our association, - Leigh Pearson, Chair- PRSM Board of Directors
Dallas, TX (PRWEB) August 18, 2016
The Professional Retail Store Maintenance Association, (PRSM), the authority on retail, multi-site facilities management, today announced that its Board of Directors has selected Bill Yanek as the new Chief Executive Officer (CEO) of the association.
Yanek has served as the Executive Vice President of the Glass Association of North America (GANA) for the past nine years, and will assume the CEO role at PRSM, September 19.
"I am proud to announce Bill Yanek as PRSM's new CEO," stated Leigh Pearson, RFMP, Chair of the PRSM Board of Directors and Director, Facility, Environmental & Procurement Services, Staples, Inc., Canada. "The Board reviewed several highly qualified applicants provided by Sterling Martin, our executive search firm. Bill was the unanimous choice of both the Board and the Task Force. His passion for the industry is palpable and his experience will be a valuable asset to our association," Pearson concluded.
Since 2007, Yanek has served as EVP of GANA, where he directed all business operations, including membership growth, marketing, staffing, budgeting and financial management. He supervised a staff of employees as well as volunteers while also serving as the association's spokesperson and managing legal matters for the association.
When informed of his being selected as PRSM's new CEO, Yanek responded, "It is an honor to be selected as the new PRSM CEO and become part of the authoritative community on retail and multi-site facilities management. I can't wait to meet and get to work with the PRSM Team in Dallas. Right out of the gate, we have our Mid-Year Conference and Canada East and Canada West events where I look forward to meeting PRSM members in person. It was apparent during the selection process that great things are ahead for PRSM and I look forward to being part of those efforts."
Bill is a graduate of the United States Military Academy at West Point and the University of Kansas School of Law. Licensed to practice law in the State of Kansas, he is a member of the Kansas Bar Association and the American Society of Association Executives (ASAE). He has also served as a member of the ASAE Association Management Company Section Council.
###
About the Professional Retail Store Maintenance® Association (PRSM)
PRSM Association, the authority on retail and multi-site facilities management, is the leading membership organization for retail facilities and supplier professionals. PRSM empowers the Retail Industry facilities management with best practices, benchmarking, education, discussion forums and trusted partnerships. Chartered in 1995, and with almost 1,000 member companies, the PRSM community values are founded on a spirit of innovation, resourcefulness, the quest for knowledge and ethical business relationships. Members depend on PRSM to help them achieve greater success and a competitive advantage through quality programs and resources.
Visit prsm.com for more information.