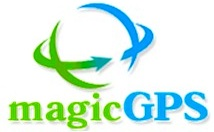 "The Village of Bayside, WI Residents are Very Excited about the MagicGPS Live View Collection Vehicle GPS mapping service which is just $29 a year!"
Phoenix, AZ (PRWEB) August 19, 2016
MagicGPS LLC awarded the first Internet of Things (IoT) Wi-Fi based GPS Tracking System, patent # 9,307,399 granted by the United States Patent and Trademark Office (USPTO). MagicGPS has developed the first system and IoT device that detects and connects to open or secure Wi-Fi from a moving vehicle in order to send GPS and other information to a cloud service.
The IoT IP is a unique capability to automatically identify, authenticate and securely connect to open and known (private or subscribed) WiFi hotspots. This allows GPS "breadcrumbs" to be stored in the low cost, onboard device and regularly forwarded through the APs to the SaaS application.
"MagicGPS set out to change the GPS Tracking industry by eliminating High Monthly Fees! Having used many of the largest GPS tracking products over 3 decades at a Major Intermodal trucking company, we were told by the statuesque you can't use Wi-Fi!" said Vincent Nicosia, CEO at MagicGPS. He further added, "MagicGPS is focused on helping reduce operating cost for service fleets and transportation companies by eliminating high monthly fees for GPS tracking. With lower margins and higher prices on: fuel, insurance, power units, drivers, fleet maintenance… Many customers are looking to reduce costs wherever possible without sacrificing benefits. This is exactly what MagicGPS delivers."
This Patented GPS tracking service has No High Monthly Fees, at just $29.95 a year. MagicGPS reduces transportation GPS tracking costs by as much as 80% or an average of $240 per truck per year using Wi-Fi Hot Spots. MagicGPS Internet of Things (IoT) devise records all GPS information called "MagicCrumbs," a cookie crumb trail that you can see when logging into your custom MagicGPS Google Maps Dashboard. By leveraging Wi-Fi Hot Spots the IoT device sends information about where it has been (i.e., GPS locations, speeds and directions, trail, etc.). Eliminating the normal cellular monthly services charges which typically range from $15 to $45 per month per vehicle.
The Village of Bayside, WI, wanted a low cost way to answer the question "Has the garbage truck come by my house yet?" Now, the citizens simply click on this link: http://www.bayside-wi.gov/535/Live-Collections-Vehicle-Tracking to check on their garbage truck status in near real time.
"The Village of Bayside, WI Residents are Very Excited about the MagicGPS Live View Collection Vehicle GPS mapping service which is just $29 a year!" says the Assistant Village Manager.
MagicGPS has a simple low one-time service activation fee that includes, a device, first year service, training, all setup, all programing, device activation, all cloud account setup, dashboard customization/programing and many other items. For a limited time customers can try it for $289.95 which includes 1st year, yearly service after that is just $29.95 a year. Unlike others systems there are no other surprise fees, no training fees, no setup fees, no FCC licensing fees, No monthly cellular connection fees, no customization or programing fees.
MagicGPS connects and automatically sends "MagicCrumbs" whenever it finds an open 802.11 Wi-Fi connection or Customer's Wi-Fi Hot Spot with known passwords like customer's offices/lots, terminals, container yards, distributors, suppliers, partner, or Wi-Fi subscription services like Verizon Jetpack, Sprint Overdrive Mobile 3g and 4g Hotspots. Customers of Cox Communications, Optimum, Time Warner Cable, Bright House Networks, and XFINITY allow each other's high-speed Internet customers to access more than 250,000 Cable Wi-Fi hotspots for free. Check your Zip Code for coverage. http://www.cablewifi.com/.
MagicGPS let customers leverage the ever growing availability of Wi-Fi Hot Spots at transportation centers, coffee shops, restaurants, fuel centers, suppliers, distributors, distribution facilities, lots, yards, and ports etc... These types of businesses and many others can increase customer traffic by easily adding their Wi-Fi hot spot to the MagicGPS website and inviting all their customers to use it.
We also provide Geo Fencing, Real time Onboard Wi-Fi, Auto big wall map display, Alerts for device connections like: OverSpeed Notifications, Wi-Fi connection Alerts, and if you would like complete control of your data, your own in house hosted MagicGPS Private server!
About MagicGPS
MagicGPS LLC is the leading, worldwide provider of highly innovative, yet low cost GPS Tracking Services designed to reduce operating costs for companies with Service Fleets and those in the transportation industry. More information about MagicGPS can be found at http://www.magicgps.com.
################################################################################################
Natalie PR at MagicGPS Phone: 480-779-9301 natalie(at)magicgps(dot)com
MagicGPS, MagicCrumbs, and the MagicGPS logo are trademarks or registered trademarks of
MagicGPS and/or its affiliates in the U.S. and other countries.