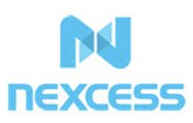 For a decade and a half, we've focused on a clear and consistent mission: build the fastest and most reliable hosting environment.
Southfield, MI (PRWEB) August 18, 2016
Nexcess, a leading provider of performance-optimized Magento, WordPress, OroCRM, and ExpressionEngine hosting, has been included in the Inc. 5000 list of the fastest growing private companies in America for the seventh consecutive year. Nexcess is ranked #2468 in the 2016 list of the fastest growing businesses.
To be part of the Inc. 5000 list, a business must show sustained and consistent growth over the preceding four years. Nexcess first appeared in the Inc. 5000 in 2010. Its inclusion in the list of fastest growing companies for every subsequent year is a testament to the company's commitment to its core values: unbeatable hosting performance, excellence in customer service, and ceaseless innovation.
Nexcess has grown consistently since it was founded in 2000, expanding from a small garage operation to a leading global provider of optimized eCommerce and CMS hosting, with data center facilities at multiple US locations, in addition to international facilities in the UK, the Netherlands, and Australia.
"At Nexcess, we're over the moon to have once again achieved industry-leading growth in a challenging and competitive market," commented Chris Wells, President and CEO of Nexcess, "For a decade and a half, we've focused on a clear and consistent mission: build the fastest and most reliable hosting environment. That commitment fuels our growth — clients understand that we have the technology and the expertise to keep their business on another level."
Over the last year, Nexcess continued to innovate. To fuel its continued growth and provide low-latency hosting to its European clients, Nexcess opened a new data center facility in Amsterdam.
In April, the company announced the introduction of a new hosting product to the Nexcess line-up: OroCRM is an eCommerce-focused customer relationship management platform from the creators of Magento. OroCRM integrates tightly with Magento and makes a wonderful complement to any Magento eCommerce store.
Nexcess has also continued to be an active participant in the open source community. This year saw the release of Alarmbell, a Magento security extension, as well as continuing investment in the company's other open source projects: Sentry, a Magento two-factor authentication extension; and Turpentine, the popular Varnish Cache integration extension for Magento.
###
About Nexcess
Nexcess is a Southfield, Michigan-based managed hosting company founded in 2000, with data centers distributed throughout the United States, Europe, and Australia. Nexcess offers a variety of Magento, WordPress, ExpressionEngine, and OroCRM hosting services, ranging from entry-level packages to custom clustered/complex hosting configurations, with an emphasis on achieving maximum performance for high-profile sites. For more information, visit http://www.nexcess.net.