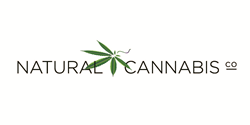 (PRWEB) August 17, 2016
Come celebrate the marriage of creativity and cannabis with Natural Cannabis Company and Juxtapoz Magazine at our High Art events in Oakland, CA. Cannabis has been the smoky muse of artists and art-lovers since the heady effects of the plant were discovered. Come see what it has inspired!
High Art elevates the concept of cannabis-as-muse by showcasing creative, inspiring and thought-provoking art created by a global community of artists. High Art is an annual art competition created by Natural Cannabis Co., hosted by Juxtapoz Magazine, open to artists from around the world and embracing a variety of mediums. With a $10,000 dollar grand prize and the chance to compete on a global level, the High Art competition is celebrating the overwhelming response to this year's theme of "Cannabis Around the World," by showcasing some of the best submissions throughout a series of art events in Oakland, CA.
Submissions for the 2017 High Art competition will be accepted beginning next year. Visit the High Art page to sign up to be notified of the latest news: http://www.naturalcannabis.com/highart
Natural Cannabis Co. provides superior quality, Northern California cannabis to eligible medical patients at our three dispensaries: OrganiCann in Santa Rosa, MendoCann in Hopland and Oakland Organics in downtown Oakland.
Join us to celebrate all things art and cannabis! High Art will be on display at:
ART & SOUL
LOCATED IN DOWNTOWN OAKLAND
AUGUST 20­th and 21st
Join us for art, music, dance, food and more at the 16th Annual Art & Soul Festival in downtown Oakland! Experience two days of amazing talent at Oakland's best street fair. Come by our booth, pick up some cool cannabis-themed swag, view and buy High Art artwork and more! Come say "HIGH" at Natural Cannabis Company High Art booth #352!
HIGH ART GALLERY SHOWING
LOCATED AT OAKLAND ORGANICS
705 BROADWAY, OAKLAND AUGUST 26TH
3:00PM­ to 6:30PM
For the first time ever, join us at Oakland Organics for an exclusive High Art gallery showing. Don't miss your chance to view some of best past and present High Art submissions from around the world! Stick around for snacks and check out our 72 varieties of cannabis!
MAKERS AND TASTERS
OAKLAND MUSEUM OF ART
FRIDAY, SEPTEMBER 2nd
Visit the Oakland Museum of Art on September 2nd for their wildly popular "Friday Nights!" We will be showcasing some of the best submissions from past High Art competitions. Meet and greet some of the top High Art artists, view their art and even take some home! Oakland Museum's "Friday Nights" are family-friendly, and include food vendors, street vendors and live entertainment!
Don't miss an opportunity to see amazing cannabis-inspired artwork from around the world and to learn more about how cannabis has inspired these talented artists across 50+ countries!
Follow us online at naturalcannabis.com​ and on Facebook, Twitter and Instagram ​ for more information on these events and to stay in touch for High Art 2017!