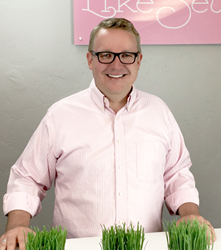 Robert's experience with Total Retail Solution is invaluable and will enable our ongoing support of TRS users.
Springville, UT (PRWEB) August 18, 2016
Like Sew, #1 provider of retail software in the Quilt industry, today announced extended support of TRS (Total Retail Solution). One year ago today, Like Sew acquired JMM Software and thereby acquired its Point of Sale System, TRS. At the time of the acquisition, Like Sew agreed to support TRS through 2015 in order to give its users a window to switch to a new software solution. In December of 2015, they extended that support through 2016, and have now extended it indefinitely. This decision comes in response to a number of TRS users who are not yet ready to make the transition to Like Sew due to various business needs. "The needs of our customers are our top priority," states Like Sew President, Sean Roylance.
Because of client demand, Robert Pirone has agreed to remain with Like Sew to lead the ongoing support for TRS users indefinitely. Robert had been with JMM for 10 years at the time of the acquisition, and has since proved a valuable asset in continuing to support TRS users as a part of the Like Sew team In regards to Robert's role at Like Sew, Sean Roylance says the following, "Robert's experience with Total Retail Solution is invaluable and will enable our ongoing support of TRS users. We're glad he will stay on our team."
While Robert and the rest of the Like Sew team are happy to support stores running TRS, they urge TRS customers to understand that it was built on dated software that will soon become obsolete. TRS provides clients with many great features, but it cannot keep up with advancing technology. Robert states, "TRS isn't going to work forever. It's built on older technology. Eventually Microsoft is going to change something in Windows that will most likely make TRS no longer usable." It is for this reason that Like Sew encourages those using TRS to make the switch to Like Sew software as soon as they feel comfortable doing so.
Nearly 500 former TRS users have already switched to Like Sew's cloud-based Point of Sale system, and have found it to be a better fit for their business because of its cloud capabilities. While TRS was built on 20-year old software, Like Sew's system runs on a cloud-based model. This allows Like Sew to keep its software up to date as technology advances. Additionally, Robert says, " The great thing about Like Sew's cloud-based software is that once a feature is ready, it's pushed out and everyone has immediate access to it." Like Sew releases new features monthly, with improvements occurring daily through the cloud, whereas TRS releases occurred every 2 to 3 years. Businesses who have switched to the Like Sew system are at an advantage as they benefit from more frequent software updates which they can immediately utilize to increase business growth.
Read the full interview with Robert Pirone here.
About Like Sew: Founded in 2008, Like Sew provides a cloud-based, all-in-one POS and website solution with integrated inventory for stores in the Quilting, Sewing, Needle Arts, and Vacuum industries. Over 1600 stores use Like Sew's software in 7 countries around the world. Like Sew is based in Utah and runs under the parent company, Rain Retail Software at http://www.RainPOS.com