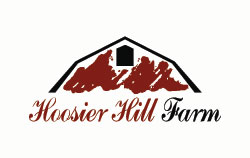 We are excited about our future and the growth opportunities we are seeing ahead of us
(PRWEB) August 19, 2016
Inc. Magazine today ranked Hoosier Hill Farm LLC No. 174 on its Inc. 500|5000 for 2016, an exclusive ranking of the nation's fastest-growing private companies. Hoosier Hill Farm ranks 4th of 50 companies in Indiana and the only company from Fort Wayne, Indiana to make the top 500 list.
The list represents the most comprehensive look at the most important segment of the economy -America's independent entrepreneurs.
"We are absolutely thrilled about making the list in 2016 and appreciate the validation of our hard work and vision," says Peter Roesner, CEO. "Our fantastic team of employees have played a significant role in our growth are a huge part of our success."
When asked about the success, General Manager Janet Saaf says "Customer service has made us #1, and from the beginning we have focused on quality products and standing behind our products with our customers." Ms. Saaf has been with the company since it started selling products online in 2011.
"Each member at Hoosier Hill Farm recognizes that they are part of a team working toward a common goal," says Nichola Sobota who is responsible for customer service and marketing.
Most of the products are packaged in the main facility in Fort Wayne, Indiana. "our production team is thrilled to see the quality of their work is paying off in ever growing volumes and increasing business," says Nicole York who is responsible for packaging and production.
Mr. Roesner adds, "We have had great success online and selling to several leading national online retailers, additionally in 2015 we began selling in Canada, which has grown to over 10% of our sales."
Since 2016 Hoosier Hill Farm is also expanding into the fast growing European e-commerce market. "We have setup headquarters in Belgium, the very centre of the European Union. As of April 2016 we are actively marketing and selling Hoosier Hill Farm products in the UK with a clear plan to add additional markets in the near future" says Wouter Ollevier, Managing Partner Europe.
"Wouter is doing a fantastic job introducing the brand to Europe and we are seeing a great acceptance of our products," adds Roesner. "The European audience is responding enthusiastically to the product and brand awareness content on our Facebook page (https://www.facebook.com/hoosierhillfarm) which strengthens our belief and commitment to this market."
"We have expanded sourcing to include contract farming regionally, which will enable us to control the care of those products as we expand our Non-GMO and Organic offerings. We are excited about our future and the growth opportunities we are seeing ahead of us," concludes Roesner.
Complete results of the Inc. 500|5000, including company profiles and an interactive database that can be sorted by industry, region, and other criteria, can be found at http://www.inc.com/500.
About Hoosier Hill Farm LLC
Hoosier Hill Farm LLC is a Fort Wayne, Indiana based company that markets and sells its products throughout the U.S., Canada, and Europe.
Contact support(at)hoosierhillfarm(dot)com