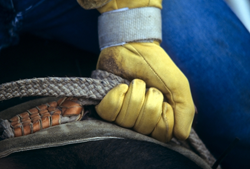 (PRWEB) August 24, 2016
Make plans to bring the whole family out to the Stephens County Free Fair this year. The fair begins on Aug 25 and will run through Aug 27 at the Stephens County Fair & Expo Center. With a variety of events, from trade shows to livestock judging to a carnival, there's sure to be no shortage of excitement for adults and children alike.
The fair will kickoff on Thursday, Aug 25 with the trade show from 1:00-9:00 PM, followed by the much-loved carnival opening to the public at 6:00 PM. Throughout the day on Friday, you'll find competitions and fun activities with the finale of the day at the F&F Rodeo, beginning at 8:00 PM. Sunday will see the end of the event but will include a full day of excitement with livestock shows, trade shows, and a new addition to the event schedule, an antique tractor show. Sunday will also include the carnival, gospel singing, and the rodeo finals.
Registration will be open from 4:00-7:00 PM on Aug 24 or for livestock competitions, you may register from 6:00-8:00 PM.
For full event schedule including specific hours, please contact the Stephens County Fair & Expo Center at 580-255-3231.