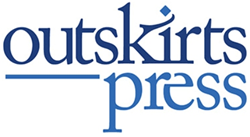 Outskirts Press has released their finalists of the 2015 EVVY Awards. The EVVY Awards recognize excellence in independently published books as determined by the Colorado Independent Publishers Association (CIPA).
Denver, CO (PRWEB) August 18, 2016
Each year, Outskirts Press officially nominates a small percentage of the books published during the year for submission to the EVVY Awards. Since a nomination is the first step toward receiving the Outskirts Press Best Book of the Year Award, the standards are exceedingly high; we nominated fewer than 5% of the books we published in 2015.
These nominations represent the very best of our publications as determined by Outskirts Press executives and members of the production teams.
The CIPA EVVY Award judges have since reviewed all the submissions received from all eligible authors and publishers to arrive upon the EVVY Award Finalists. Those finalists will all be honored with either 1st Place, 2nd Place, 3rd Place, or Merit Award within each applicable category at the annual EVVY Awards on August 20th in Denver, Colorado. Outskirts Press executives will be on hand to accept the awards on behalf of authors not able to appear in person.
Outskirts Press is proud to announce that it has 16 talented finalists being honored, the most among all participating publishers. We're sure the CIPA judges had to make tough choices to narrow our amazing list of nominees to these 16 finalists. Here are the 2015 Outskirts Press EVVY Finalists in random order. Congratulations to them all!

After the Chisholm by George Rhoades
The Tangled Trail by Shirley D. Meier
Ancient Guardians: The Hawaiian Legend of Sharktooth and Hawkeye by Kanani Hurley
Primeval Origins: Light of Honor by Brett Vonsik
Africa: The Legacy of Civilization by Ron Preston
The Women of Harrington Hall by J. Alec Keaton
Theodore Roberts & the Key to The Imaginary Door by J.R. Robinson
Toxic Sphere by C. N. Sky
The World Inside Us by Story by Dr. Paul Moniz
Reflections by Gary E. Miller
The Jar Puppies by Thomas James
Divorce: What an Education by Patrick Vessey
Insanity By Murder by W. Rosser Wilson
Old Dog, New Tricks by Marie-Yolaine Williams
Just George by Ellen Deery Freeman
Paradox Effect by Gabriel F.W. Koch
About Outskirts Press, Inc.: Outskirts Press helps authors develop and publish high-quality books by offering exceptional design, printing, publishing, distribution, and book marketing services. Top Consumer Reviews ranks Outskirts Press #1 because they are passionate about delivering outstanding customer service, affordable pricing, industry-leading royalties, and a team of hands-on, US-based publishing experts. At http://www.outskirtspress.com you can publish your book, your way, today
# # #
Outskirts Press, Inc., 10940 S. Parker Rd - 515, Parker, Colorado 80134
http://outskirtspress.com 1-888-OP-BOOKS