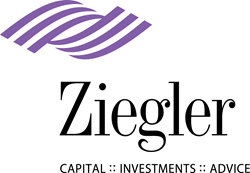 Tim O'Hara, Operations Director of Foothills Community Church, commented, 'We obtained a great financing package and a valued ministry partner in Ziegler.'
CHICAGO, IL (PRWEB) August 22, 2016
Ziegler, a specialty investment bank, is pleased to announce the successful closing of a $2,240,000 Series 2016 financing for Foothills Community Church in Molalla, Oregon. Foothills Community Church is a new client to Ziegler.
Foothills Community Church started in a school cafeteria in 1998. In July 2002, the church entered into a lease to occupy its current facility, completed initial tenant improvements, and conducted its first service at this site in January 2003. The church expanded the sanctuary in 2009 and now occupies 26,034 square feet of the 40,490 square foot former retail strip mall. Prior to the Church's occupancy, the strip mall consisted of a grocery store and a hardware store. The existing, 26,034 square feet of space is currently being used by the Church for Sunday services, ministry space and a small preschool. In June 2014, the Church modified the lease to include the remaining 14,456 square feet of space in this building. This space is currently used as storage and not for any organized ministry functions. In March 2016, the church entered into an agreement to acquire the building for $2,800,000.
Proceeds of the 2016 Series A Bonds were used to acquire the church site. Following the acquisition of the church site, the church plans to renovate the remaining unused portion of the building (14,456 square feet) for children and youth space. It is anticipated that this renovation will be financed by the potential issuance of a 2016 Series B Bond that may occur in December 2016.
Tim O'Hara, Operations Director of Foothills Community Church, commented, "Ziegler invested the time to understand our ministry vision and our campus master plan and then proposed a financing plan that enabled us to lock into a fixed rate and payment that is actually less than our current lease payments. We obtained a great financing package and a valued ministry partner in Ziegler."
"The Church has leased portions of this former commercial strip mall building since 2003. Acquiring this facility now at historically low fixed rates makes great stewardship sense and paves the way for additional renovations to a facility the church now officially owns," stated Steven Hron, Senior Vice President in Ziegler's religion finance practice.
Since our first financing in 1913, Ziegler has become a recognized leader in providing creative, tailored solutions to religious and educational institutions. Focusing on multidenominational places of worship, charter schools and K-12 private schools, Ziegler offers long-term, fixed-rate financing, tax-exempt financing and short-term, variable rate financing.
For more information about Ziegler, please visit us at http://www.Ziegler.com.
About Ziegler:
The Ziegler Companies, Inc., together with its affiliates (Ziegler), is a privately held, specialty investment bank with unique expertise in complex credit structures and advisory services. Nationally, Ziegler is ranked as one of the leading investment banking firms in its specialty sectors of healthcare, senior living, religion, and education, as well as general municipal and structured finance. Headquartered in Chicago, IL with regional and branch offices throughout the U.S., Ziegler provides its clients with capital raising, corporate finance, FHA/HUD, strategic advisory services and research. Ziegler serves institutional and individual investors through its wealth management and capital markets distribution channels.
Certain comments in this news release represent forward-looking statements made pursuant to the provisions of the Private Securities Litigation Reform Act of 1995. This client's experience may not be representative of the experience of other clients, nor is it indicative of future performance or success. The forward-looking statements are subject to a number of risks and uncertainties, in particular, the overall financial health of the securities industry, the strength of the healthcare sector of the U.S. economy and the municipal securities marketplace, the ability of the Company to underwrite and distribute securities, the market value of mutual fund portfolios and separate account portfolios advised by the Company, the volume of sales by its retail brokers, the outcome of pending litigation, and the ability to attract and retain qualified employees.