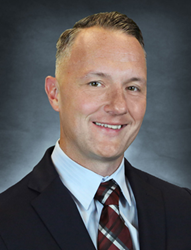 Administering a self-reporting requirement can be very time-consuming and labor-intensive. DriverCare's new feature automates the whole process.
Trevose, PA (PRWEB) August 18, 2016
CEI has enhanced DriverCare™, its fleet driver safety and risk management application, to make it easier for fleets to administer a driver violation self-reporting requirement.
"Many fleets see the value in driver self-reporting, but find the administrative burden too difficult," said Brian Kinniry, CEI's senior director of strategic service. "Now, DriverCare can take that burden off their shoulders so they can take advantage of the safety benefits."
To report the receipt of a motor vehicle ticket, drivers log in to their DriverCare home page and click on an icon labeled "Report an Event." A pop-up window then appears on their computer screen they enter the date, select the kind of event, and enter any additional comments as required by their fleet.
DriverCare automatically checks the driver's Motor Vehicle Record (MVR) 45 days after the report to verify whether the driver has been convicted of the violation. If so, the application adjusts the driver's risk score and, if the event pushes the driver into a higher risk level, automatically notifies the driver and assigns online training appropriate to their history of accidents and violations.
To enforce compliance with a self-reporting requirement, fleet safety policies spell out a penalty – usually additional violation points – if a future MVR shows a conviction that the driver didn't report.
"Ordinarily, administering a self-reporting requirement is very time-consuming and labor-intensive for fleets," said Mr. Kinniry. "DriverCare's self-reporting feature automates the whole process."
Mr. Kinniry said the advantages of self-reporting include more driver visits to the fleet's DriverCare site and greater driver safety awareness.
About CEI
CEI, a fleet driver management company, is a leading provider of technology-enhanced vehicle accident, driver safety and fleet risk management services. Its provider network consists of some 4,000 collision repair shops in North America, and includes nearly 1,000 truck collision repair centers. Its customers include self-insured, commercial, and institutional and government fleets, directly and through alliances with fleet leasing companies. CEI also provides vehicle direct repair program outsourcing to leading property and casualty insurance companies.
Founded in 1983, CEI has headquarters near Philadelphia, PA, and field sales offices in Trevose, PA; Tulsa, OK; Atlanta, GA; Dallas,TX, and Minneapolis, MN. In 2000, CEI launched its DriverCare™ solution, which include fleet risk management, MVR ordering and compliance, on-line and behind-the-wheel driver safety training and a safety newsletter. For more information about CEI, please visit ceinetwork.com.