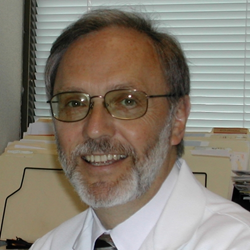 Yorba Linda, CA (PRWEB) August 18, 2016
People who have chronic kidney disease (CKD) have impaired kidneys that are unable to properly filter their blood, whereby the kidneys progressively stop performing their essential, life-sustaining function.
Monitoring the progression of CKD with parathyroid hormone (PTH) testing is very important.
DiaSorin is sponsoring a new, free educational webinar, "PTH Testing in Chronic Kidney Disease Patients," which will overview the basic biochemistry that regulates calcium, clarify the importance of PTH and 1,25 dihydroxyvitamin D, discuss the stages of CKD, and monitoring of patients who have progressed toward end-stage renal disease (ESRD). It is crucial to monitor PTH in patients with ESRD to detect if a therapeutic treatment is effective. The speaker will also discuss advantages of using 1-84 PTH versus intact levels to monitor CKD patients.
The speaker is Kevin Martin, MD, MB, BCh, FASN, a professor of internal medicine and director of the Division of Nephrology at Saint Louis University School of Medicine. Dr. Martin has served as chair of the General Medicine B Study Section of the National Institutes of Health. His clinical research interests involve PTH, Vitamin D metabolism, and secondary hyperthyroidism. Dr. Martin has authored 230 publications in professional journals, including The New England Journal of Medicine, Kidney International, The American Journal of Kidney Diseases, and the Clinical Journal of the American Society of Nephrology.
The free webinar, hosted by LabRoots, will be presented on August 31, 2016, at 9 am PT/12 noon ET.
For full details about the event and free registration, click here.
About DiaSorin:
DiaSorin Inc. offers the broadest, fully automated Infectious Disease and Specialty Diagnostics menu including the Best-in-Class Vitamin D. These quality assays are analyzed on the versatile LIAISON® XL platform. We provide value through sales, service and support solutions to clinical laboratories by consolidating their menu in order to streamline processes and increase efficiency.
About LabRoots:
LabRoots is the leading scientific social networking website and producer of educational virtual events and webinars. Contributing to the advancement of science through content sharing capabilities, LabRoots is a powerful advocate in amplifying global networks and communities. Founded in 2008, LabRoots emphasizes digital innovation in scientific collaboration and learning, and is a primary source for current scientific news, webinars, virtual conferences, and more. LabRoots has grown into the world's largest series of virtual events within the Life Sciences and Clinical Diagnostics community.