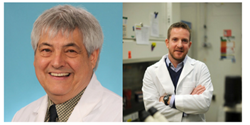 Yorba Linda, CA (PRWEB) August 23, 2016
While extracting powerful expression data from clinical samples offers a singular opportunity for finding actionable biomarkers, challenges persist. Among them, clinical samples such as whole blood and feces are technically challenging to work with, frequently of low quality, and provide only small amounts of high-quality RNA. These obstacles pose challenges in producing reproducible and informative expression data.
Feces are increasingly recognized as useful noninvasive samples for molecular diagnosis of infectious disease. However, as they comprise a complex microbial community, the resulting identification of human RNA signatures can pose problems. Whole blood, an advantageous sample type, is widely available and offers relatively noninvasive and inexpensive collection options. Yet a whopping 70 percent of mRNA in whole blood is globin mRNA released from red blood cells, introducing noise and decreasing the sensitivity for detecting relevant transcripts. Most expression technologies require removing globin mRNA from samples before processing—a time-consuming and expensive step that introduces bias. Researchers are seeking superior expression methods for use with clinical samples such as whole blood and feces.
Choosing the optimal transcriptome profiling tool, one that is compatible with clinical samples, is essential for producing informative biomarkers that can be used to enhance human health.
Affymetrix is sponsoring a new, free educational webinar, "Overcoming the Clinical Sample Bottleneck for Expression Studies," in which leading translational researchers will discuss how novel transcriptome profiling assays can reliably identify biomarkers from even the most challenging of samples (including feces), how to generate robust expression data from small amounts of whole blood without the need to eliminate globin mRNA, saving time and money while retaining data integrity, and the importance of choosing the right technology to obtain reliable data from rare samples while still preserving material for future use. The approaches are for research use only, and not for use in diagnostic procedures.
The speakers are Mark Manary, MD, the Helene Roberson Professor of Pediatrics at the Washington University School of Medicine, and Sean Diehl, PhD, an assistant professor in the Department of Medicine-Infectious Diseases and associate director for research for the Vaccine Testing Center at the University of Vermont College of Medicine.
Dr. Manary is an American pediatrician who has worked in sub-Saharan Africa most of his professional life. He runs a basic science lab in St Louis, and maintains three active field research teams in Africa. He and has published more than 175 peer-reviewed articles. Dr. Manary's professional goal is to 'fix malnutrition for kids in Africa'. He has developed ready-to-use therapeutic food, which is used in home-based therapy. It has been accepted as the standard of care for uncomplicated severe acute malnutrition by the United Nations agencies. Dr. Manary continues to explore the basic pathophysiology and metabolism of malnutrition, and is currently looking at the gut microbiota and metabolome in kwashiorkor and marasmus, and zinc homeostasis. He has developed a new diagnostic method to measure host transcript in feces using sensitive microarray and PCR methodologies.
Dr. Diehl received a PhD in cell and molecular biology from the University of Vermont, studying the signaling networks controlling the differentiation of CD4 T cells into effectors. His postdoctoral work at the Academic Medical Center of the University of Amsterdam in the Netherlands focused on molecular pathways involved in the survival and differentiation of human B cells into plasma cells and memory B cells. The research goal at the University of Vermont Vaccine Testing Center is developing novel indicators of how vaccination triggers the immune response to promote durable immunity and protection from disease, to develop novel correlates of protection. Dr. Diehl's lab focuses mostly on infections of global importance such as dengue and Zika viruses, rotavirus, and other pathogens, and how conditions such as malnutrition affect the immune system. The speakers' complete bios are found on the LabRoots website.
The free webinar, hosted by LabRoots, will be presented on October 4, 2016, at 8 am PT/11 am ET.
For full details about the event and free registration, click here.
About Affymetrix:
Affymetrix technologies enable multiplex and simultaneous analysis of biological systems at the cell, protein, and gene level, facilitating the rapid translation of benchtop research into clinical and routine use for human health and wellness. Affymetrix, part of Thermo Fisher Scientific, provides leadership and support, partnering with customers in pharmaceutical, diagnostic, and biotechnology companies and leading academic, government, and nonprofit research institutes in their quest to use biology for a better world.
About LabRoots:
LabRoots is the leading scientific social networking website and producer of educational virtual events and webinars. Contributing to the advancement of science through content sharing capabilities, LabRoots is a powerful advocate in amplifying global networks and communities. Founded in 2008, LabRoots emphasizes digital innovation in scientific collaboration and learning, and is a primary source for current scientific news, webinars, virtual conferences, and more. LabRoots has grown into the world's largest series of virtual events within the Life Sciences and Clinical Diagnostics community.