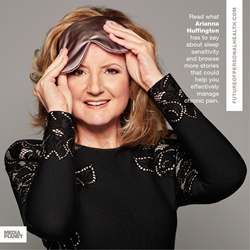 Deep sleep is the time in which our bodies recover and cells repair
New York, NY (PRWEB) September 01, 2016
Deep sleep is the time in which the human body recovers and cells repair, so that it can get ready for the physical challenges. REM sleep is when the mind recovers, making sure all the important things learned, saw or experienced during the day are safely stored.
The Emfit QS sleep tracker gives a detailed description of sleep quality, stress level and progression of recovery. With all this data, consumers can make well educated choices for daily workouts, meetings and other important daily events. Emfit QS will help recognize and notice sleep patterns, making it easier to drive lifestyles into a healthier direction.
Emfit QS consists of a contact-free, passive sensor that is installed beneath the mattress and a small circular module which signals acquisition and transmission to Emfit servers. The module connects to Wi-Fi or a cellular data network and a long cable allows device to be placed far from user to avoid any disturbance to sleep. A web-based application that is also optimized for use with smart phones provides comprehensive reports about physical recovery, fatigue, stress levels and sleep quality. Emfit QS records the total amount of sleep, percentages of recuperating REM and deep sleep, heart rate, respiration rate and activity during the entire night.
The print component of "Pain & Sleep Sensitivity" was distributed within the August 19 edition of USA Today in New York, Los Angeles, Washington DC/Baltimore and Dallas with a circulation of approximately 250,000 copies and an estimated readership of 750,000. The digital component is distributed nationally, through a vast social media strategy, and across a network of top news sites and partner outlets. To explore the digital version of the campaign, click here.
About Emfit:
Emfit is the world leading manufacturer of ferro-electret sensors. The company's focus is on health tech products based on contact-free under-mattress vital signs measuring. Applications include all-night heart rate variability based recovery and sleep quality measurement for athletes and quantified-self, nocturnal seizure monitor for care of people with epilepsy and heartbeat detection based bed occupancy monitor for senior care. In the near future, Emfit is planning to expand to sleep apnea diagnostics supported by numerous published clinical studies based on its proprietary and unique sensors. Find out more at http://www.emfit.com.
About Mediaplanet:
Mediaplanet is the leading independent publisher of content-marketing campaigns covering a variety of topics and industries. We turn consumer interest into action by providing readers with motivational editorial, pairing it with relevant advertisers and distributing it within top newspapers and online platforms around the world.