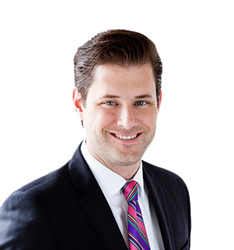 Orlando, FL (PRWEB) August 18, 2016
On August 16, 2016, integrated health system Health First reached a settlement agreement with Plaintiffs Omni Healthcare and a group of Florida Physicians. The terms and amount of the settlement have not been disclosed.
The Whatley Kallas firm and The Business Trial Group's Damien Prosser, William Lewis and Jessica Thorson comprised the two trial counsel groups for the Plaintiffs.
As stated in court documents, the Plaintiffs alleged that the Defendant, Health First, attempted to monopolize regional healthcare in Brevard County. According to the allegations, Health First threatened to exclude physicians from future contracts if the doctors failed to admit or refer patients exclusively to the company's approved providers.
According to the lawsuit, certain Plaintiffs also claimed to have been dropped from insurer contracts for failing to follow exclusivity requirements, which allegedly resulted in professional and financial repercussions.
In court documents, the physicians and physician groups that brought the suit requested that these alleged Health First policies be addressed as violations of antitrust and competition legislation, both on a state and federal level.
As Central Florida's only fully integrated health system, Health First has a significant patient base. According to the lawsuit, exclusion from Health First contracts could therefore significantly reduce a physician's access to patients in certain regions of Central Florida.
The lawsuit lasted for three years, and sought approximately $360 million in damages to resolve the allegations.
Antitrust lawsuits concern instances where a business's policies, contract requirements, competitive behavior or merger or acquisition plans threaten the free market or unfairly impact regional, state, or national competition.
The Business Trial Group is the complex commercial litigation arm of Morgan & Morgan, one of the nation's leading plaintiffs' law firms. Business Trial Group attorneys take cases exclusively on a contingency-fee basis, and practice a wide range of commercial litigation, including contract disputes, professional liability claims, real estate disputes, securities litigation, and construction litigation.
Case details:
Omni Healthcare Inc. et al. v. Health First Inc. et al.
Case number 6:13-cv-01509.
U.S. District Court for the Middle District of Florida.