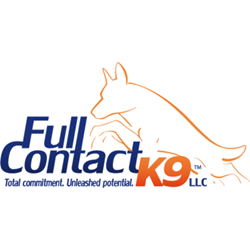 We are very particular about the breeds we work with. We primarily work with German and Dutch Shepherds as they tend to be true-to-breed and most receptive to training
Atlanta, Georgia (PRWEB) August 22, 2016
Respected U.S.-based protection dog provider Full Contact K9 is excited to announce the addition of worldwide delivery to their repertoire of service offerings. As of Q2 in 2016, Full Contact K9 now offers safe, professional dog transport to clients all over the globe.
Says President Evan Dunbar, "For years we've been working with clients outside the US to help them find reputable trainers in their area. It's really just a huge step for us to be able to service those clients directly and know for certain they're getting exactly the kind of security dog they're looking for." Until now, Full Contact K9, which services clients from Atlanta and Silicon Valley, has offered custom-trained protection dogs to clients all over the country. The firm says they're getting increased requests from Europe, Africa, and Asia for top-of-the-line protection animals.
"We are very particular about the breeds we work with. We primarily work with German and Dutch Shepherds as they tend to be true-to-breed and most receptive to training, but we've also trained Giant Schnauzers, which are hypoallergenic, for several clients with allergy concerns," says Dunbar. Shepherds are known for their intelligence and superior loyalty, but they're also excellent family pets. Says Jacquelyn Horner, a veterinarian that regularly works with Full Contact K9's charges, "It is refreshing to witness Full Contact K9's authentic dedication to the German Shepherd breed and to providing sound family protection dogs."
International clients who purchase custom-trained protection dogs should expect to incur some travel expenses for the animal such as health certificate, quarantine fees, travel crate, and ground delivery to the final destination. Full Contact K9 ensures every animal they transport to a client outside the U.S. is handled safely, professionally, and responsibly throughout the process. "For our international clients, the cost of transporting a custom-trained animal pales in comparison to the guarantee that they're getting a well-adjusted, family safe dog that's been specifically tailored to their needs," expounds Dunbar.
FULL CONTACT K9 believes properly trained dogs should be socialized, confident, and manageable. The Full Contact team is made up of industry professionals with decades of combined experience in protection dog, competitive dog, and family dog training offering "total commitment, unleased potential."
To find out more about purchasing a fully-trained protection dog from Full Contact K9 anywhere in the world, please contact (678) 235-5959.