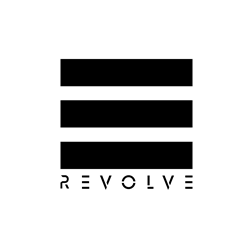 Collectively, our team of partners has a huge history of award-winning, high quality work.
LOS ANGELES (PRWEB) August 22, 2016
REVOLVE, a fast-growing creative entertainment advertising agency, is proud to announce the opening of its new AV and original content division, Revolve Productions. Revolve Productions expands REVOLVE's capabilities, offering clients fully integrated video and digital capabilities for both traditional media and social platforms. Adrian Sainsbury-Carter, an award-winning industry vet, has been tapped as Creative Director of the theatrical marketing team and Daniel Bernath, an expert with a long track record of creating innovative content for TV networks, record labels and global brands, joins as Creative Director of Broadcast. Rounding out the division's Founding Partners are Mark Netter, VP Strategy, with more than two decades of entertainment advertising and filmmaking experience, and CEO Jay Tehrani, who Co-Founded REVOLVE first as a digital agency with Managing Director Matthew Hockman and Creative Director Christopher Johnson.
"As the demand for digital video content from our clients has grown, opening our own trailer, broadcast promo, and original content division has been a natural evolution for REVOLVE," remarks Tehrani. Adds Netter, "Collectively, our team of partners has a huge history of award-winning, high quality work. We look forward to serving both our existing and new clients with fantastic AV, content creative, and client service."
"As, Co-Founder, I am honored and excited to lay the groundwork for this new theatrical division," Sainsbury-Carter says. "Having over 22 years of experience in the theatrical marketing industry, I look forward to implementing my ideas, building a dynamically creative team, and serving as a catalyst for transforming REVOLVE into a top-level, go-to agency within the industry."
Said Bernath, "As our industry evolves, more and more clients need companies who can do it all, from on-air spots to longer form content for the web to short, attention-grabbing clips for apps like Instagram. That's where REVOLVE comes in and I'm psyched to bring my skills to the team."
Sainsbury-Carter comes to Revolve Productions from The Refinery AV, where he was Senior Editor & Producer and created trailers at Motive Creative, Ignition Creative, Open Road Entertainment, and Trailer Park. Sainsbury-Carter has been the lead creative force behind many highly successful campaigns such as "Don't Breathe," "Miracles From Heaven," "Risen," "Mandela," "Carrie," "Knight and Day," "Pursuit of Happyness, and "United 93. In addition he has created and implemented Key Art and Golden Trailer award-winning campaigns for films including "Pixels," "127 Hours," "Limitless," "Ray," "Black Hawk Down," "Man on Fire," and "Austin Powers." His clients have included Sony Pictures, Universal Pictures, 20th Century Fox, Open Road Films, Screen Gems, Lionsgate, The Walt Disney Studios, New Line Cinema, Fox Searchlight, Miramax, The Weinstein Company and Paramount Pictures. Sainsbury-Carter graduated early from Boston University with a degree in Film and Broadcast.
For the past decade, Bernath has been a Senior Creative Executive at ABC Entertainment specializing in comedy, writing, editing and directing promos and campaigns, working on series launches such as Modern Family, The Goldbergs, and Fresh Off The Boat as well as contributions to multiple seasons of reality franchises Dancing With The Stars and The Bachelor. He also created content for Ugly Betty, Happy Endings, and most recently The Muppets. Bernath began his promo producing career at E! and went on to work with various cable networks including Showtime, Food Network, ESPN, SyFy, Kids' WB, Travel Channel, and USA. Bernath is a talented musician, and his band, Sumack, was signed to Richard Branson's V2 Records. As a composer, he's scored national commercials for the likes of Budweiser and Lexus. He graduated from the University of North Carolina at Chapel Hill with a degree in TV & Film.
Netter is the VP, Strategy for REVOLVE and has more than a decade in digital marketing for film, television and videogames. Clients have included The Walt Disney Studios, Universal Pictures, Lifetime Television, A+E Networks, E! Networks, GSN, Viacom's VH1, Starz Media, Ubisoft, Sega, Activision, Capcom, Intel, Adobe Systems, MGM Resorts and Mattel. He has worked for producers and directors on films for 20th Century Fox, New Line Cinema and USA Films and on Olympic broadcasts for ABC, CBS and NBC. He is the Director/Co-Writer of the award-winning feature film Nightmare Code, released 2015 on digital and DVD. Netter earned an MFA in Film Production from New York University's Tisch School of the Arts after a BA at Brown University,
Tehrani is the CEO and Co-Founder of REVOLVE and previously was the CEO of Deadline, which he successfully sold in 2007 to Craig Murray Productions/mOcean, continuing as President. Prior to Deadline, Tehrani worked for Berkshire Hathaway Insurance Group, running New Mexico and Arizona operations and was a Wells Fargo Bank Vice President. Jay holds an MBA from University of Southern California and Economics BA from UCLA.
About REVOLVE
REVOLVE is a new breed of entertainment advertising agency specializing in digital, social, AV and original content creative for top movie, television, sports and technology clients. We're realists, a young agency stacked with industry veterans, with a presence in both Los Angeles and New York City.
RELATED LINKS
http://www.revolveagency.com