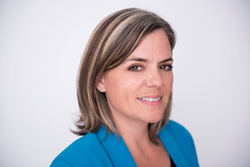 It's a true honor for us to be recognized among other nationally-ranked companies.
NEW PORT RICHEY, Fla. (PRWEB) August 22, 2016
Novus Medical Detox has ranked #3,293 on Inc. Magazine's 34th annual Inc. 5000, an exclusive classification of the nation's fastest-growing private companies. Companies that make it on the list exemplify strength in strategy, service and innovation helping to push boundaries for the U.S. economy. Companies are measured on their annual revenue over a three-year period. Over the last three years, Novus has recorded an increase in growth of 101%.
During the economic crisis that swept the country, Novus managed to continue its success by providing innovations in substance use disorder detoxes for people in all walks of life. It is estimated that between 26.4 to 36 million people abuse opioids worldwide,(1) with an estimated 2.1 million people in the United States alone suffering from substance abuse disorders related to prescription opioid pain relievers in 2012 and an estimated 467,000 addicted to heroin.
"Substance use is an epidemic that is taking over the lives of millions of people," explained Bryn Wesch, CFO of Novus Medical Detox. "Fortunately, substance use can be effectively treated, safely and comfortably through the work of our dedicated and passionate team who have created advantageous detox programs to help our patients regain their lives. It's a true honor for us to be recognized among other nationally-ranked companies."
Novus's success also stems from its unique ability to customize patient programs that are catered to the individual needs of each patient through customizable medical and vitamin programs which make the detox process go smoothly. To add to the list of work that Novus does for families and individuals around the country, the Florida drug detox center is also a strong advocate for stricter regulations regarding opioid prescriptions, aimed at preventing addiction and abuse. The company has been active in local press conferences and debates on stronger legislation on prescription drug distribution.
Through comprehensive, individualized treatment plans, Novus provides a unique approach to detoxing from various drug and alcohol-related addictions. The principle approach underscoring its work involves utilizing the latest in medical technology while treating its patients with care and respect so that they can feel comfortable during the process.
For more information on Novus Medical Detox's addiction and detox programs, visit http://www.NovusDetox.com.
About Novus Medical Detox Center:
Novus Medical Detox Center has earned The Joint Commission's Gold Seal of Approval for Behavioral Health Care Accreditation as an inpatient medical detox facility. Licensed by the Florida Department of Children and Families, Novus provides safe, effective alcohol and drug treatment programs that are based on proven medical protocols and designed to minimize the discomfort of withdrawal. The facility is located on 3.25 acres in New Port Richey, Florida, in a tranquil, spa-like setting bordering protected conservation land. Intent on proving that detox doesn't have to be painful or degrading, Novus set out to transform the industry by bringing humanity into medical detox with individually customized treatment programs and 24/7 access to nursing care and withdrawal specialists. Today, Novus is renowned as a champion of industry standardization and a staunch advocate of patients fighting to overcome substance use disorders. Frequently recognized for its contributions to the industry and local community, Novus has become a regular source for media publications such as The Wall Street Journal and USA Today, and has ranked in the Tampa Bay Business Journal's Fast 50, the Florida Business Journal's Top 500 and Inc. Magazine's Inc. 5000 list of America's fastest-growing companies. For more information on Novus' medically supervised detox programs, visit http://novusdetox.com.
1. Volkow, M.D., Nora D. "America's Addiction to Opioids: Heroin and Prescription Drug Abuse"; National Institute of Drug Abuse; March 14, 2014. https://www.drugabuse.gov/about-nida/legislative-activities/testimony-to-congress/2016/americas-addiction-to-opioids-heroin-prescription-drug-abuse.