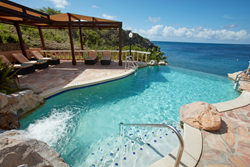 Chapel Hill, NC (PRWEB) August 23, 2016
There's never been a better or more affordable time to book a trip to the Caribbean. "Cheap Air Day"* is the day each year when travel experts notice that airfare begins to drop along most routes. This year, it's August 23, although Divi Resorts is celebrating it all week long. Starting August 23 and ending August 30, vacationers dreaming of a Caribbean island getaway can take advantage of incredible savings when they bundle their accommodations and their airfare together in one convenient package. This limited-time deal from the "Caribbean Experts" allows travelers to save up to 40% at participating Divi Resorts. Best of all, travel dates are available through December 20, 2016.
Details on the sale can be found at http://www.diviresorts.com/resort-airfare-sale.htm or by calling the Divi Resorts Air Reservations Department at 1-800-615-9882.
*https://gma.yahoo.com/everything-know-cheap-flight-day-172404000--abc-news-travel.html
About Divi Resorts
Divi Resorts is the vacation expert of the Caribbean, with a collection of eight premium resorts spanning the five stunning Caribbean islands of Aruba, Barbados, Bonaire, St. Croix, and St. Maarten. With both hotel and vacation ownership options, the resorts provide a multitude of vacation pleasures, from relaxing on white sand beaches and indulging in spa services, to embarking on scuba diving adventures and perfecting one's golf swing. Vacation ownership is available through the Divi Vacation Club, a flexible, points-based product. For more information on Divi Resorts, call 1-800-367-3484 or visit http://www.diviresorts.com. For more information on the Divi Vacation Club, visit http://www.divivacationclub.com. Use of the Divi Resorts registered brand is licensed.
###