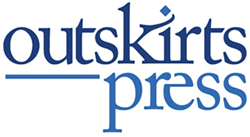 Outskirts Press, a leading self-publishing company based in Denver, is happy to announce that they are sponsoring the first annual Colorado Book Festival which will showcase the Colorado literary community.
(PRWEB) August 19, 2016
As a Colorado-based self-publishing company, Outskirts Press could not be more thrilled to announce that they will be sponsoring the Colorado Book Festival this coming September 2016.
This year reigns in the inaugural year of the Colorado Book Festival which will be held at the Denver Public Library, 10 W. 14th Avenue on Saturday, September 10th from 11:00 a.m. to 4:00 p.m. A sure to be groundbreaking event put on by the Colorado Authors' League (CAL) in coordination with the Denver Public Library's Western History Division (DPL), the Colorado Book Festival will aim to reach new and old readers at all levels. Some of the highlights will be the appearance of over 50 Colorado authors including many well known and recognizable writers who will be talking about their books and participating on special panels.
Denver-based Outskirts Press has been helping authors worldwide successfully publish and market books since 2002 and is proud to be sponsoring this book festival which will be the first effort to focus entirely on Colorado authors. Visitors to the event will have an opportunity to interact with the authors, and to purchase the authors' books and have them personally signed. Outskirts Press authors should see this as terrific opportunity to get the word out about their work and network with other Colorado authors and readers.
The subjects will range from mystery and adventure, to romance, politics, novels, poetry, relationships, nature, Colorado history, food, and much more. A special "Children's Corner" will feature ongoing readings by children's authors. In addition, there will be drawings for book related items.
The idea, originated by the DPL's Director of the Western History Department, Jim Kroll, is to "Celebrate Colorado's outstanding authors, and to foster literacy in Colorado" - a cause that Outskirts Press certainly shares enthusiasm for. The Western History department of the library houses a special collection of many books by Colorado authors and is located on the main library's fifth floor.
In making the announcement, CAL program president, Denny Dressman, said, "The Colorado Authors' League is delighted to join forces with the Denver Public Library in this effort to celebrate Colorado's literary community, and promote literacy within the state, and beyond."
For more info, email sandralamb(at)gmail(dot)com
About Outskirts Press, Inc.: Outskirts Press offers full-service, custom self-publishing and book marketing services for authors seeking a cost-effective, fast, and flexible way to publish and distribute their books worldwide while retaining all their rights and full creative control. Available for authors globally at http://www.outskirtspress.com and located on the outskirts of Denver, Colorado. Outskirts Press, Inc. represents the future of book publishing, today.
# # #
Outskirts Press, Inc., 10940 S. Parker Rd - 515, Parker, Colorado 80134
http://outskirtspress.com 1-888- OP-BOOKS