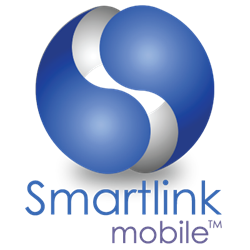 The CCM and AWV solution provided by Smartlink will help us ensure our Medicare patients receive the preventative services and ongoing care management they need to stay healthy.
CARY, NC, and FAISON, NC (PRWEB) August 29, 2016
Goshen Medical Center, the largest federally qualified community health center in North Carolina, has selected Smartlink Mobile Systems as their Chronic Care Management (CCM) and Annual Wellness Visit (AWV) solution partner. Smartlink will provide their custom FQHC solution, including integrated Value-Based CCM and AWV software as well as services needed to succeed with the programs. Goshen anticipates launching across their 28 sites in Eastern North Carolina by the end of the year.
Older adults, and in particular those with multiple chronic conditions, often do not get the preventative, wellness, and care management between office visits needed to stay healthy and lead productive lives. Medicare's CCM and AWV programs are geared towards addressing this issue. The AWV is a free annual visit to assess the patients' current health status, risk factors, and recommended preventative care. CCM in turn provides 20 minutes of monthly non-face-to-face care management services for beneficiaries with two or more chronic conditions, helping to manage their conditions, risk factors, medication adherence, and coordination of care with other providers. Together, these programs are critical elements of lower-cost, higher-quality care and are foundational to success under the new value-based payment models in healthcare.
Smartlink's Value-Based CCM software will be used to risk stratify patients, coordinate referrals, ensure that patients consistently receive high quality care, make sure that opportunities for early intervention are recognized, efficiently operate the program, and optimize monthly revenue from the program. Smartlink will also provide program management services, and Goshen has the additional option to leverage Smartlink's CCM services team beginning in January, 2017. For their AWV program, Goshen plans to leverage Smartlink's suite of software and services to increase AWV participation, improve program efficiency, conduct AWV's, capture patient health information electronically to inform the CCM care plan, and provide data to support population health initiatives.
"The CCM and AWV solution provided by Smartlink will help us ensure our Medicare patients receive the preventative services and ongoing care management they need to stay healthy," said Dr. Greg Bounds, CEO, Goshen Medical Center. "By proactively identifying problems, getting patients on track for the right treatment, and monitoring them between office visits, we can provide better care and contain cost. That's just good, smart medicine."
Goshen is also a member of an Accountable Care Organization (ACO) and participates in the Medicare Shared Savings Program (MSSP). Dr. Bounds expects the Value-Based CCM and AWV programs to both improve their ACO performance measures as well as fund additional investments necessary to succeed under similar value-based payment models. Dr. Bounds additionally believes that Goshen's ability to help contain cost through these programs will make then an even more valuable partner for hospitals.
"North Carolina's FQHC's serve a patient population with very complex needs," said Siu Tong, CEO, Smartlink Mobile, "and yet they continue to outperform other ambulatory care settings in total annual health expenditures because of their ongoing commitment to innovation and cost containment. Goshen's participation in AWV and CCM is a perfect example of this, and we are honored to have been selected as Goshen's partner for this important initiative."
About Goshen
Goshen Medical Center, Inc. (GMC) is a private, non-profit 501(c)(3) organization as well as a federally qualified community and migrant health center organization, that has served the residents of eastern North Carolina since 1979. The health center's mission is to improve the lives of each and every one of our patients through quality health care. GMC originated in Faison, North Carolina and serves 35,808 patients and has provided over 129,000 medical and dental visits across twenty-eight (28) service delivery locations as per the 2014 HRSA Uniform Data System (UDS) report. While Duplin, Wayne and Sampson have long been the heart of Goshen's service area, other counties that are now served by Goshen Medical Center include Onslow, Jones, Craven, Columbus, Brunswick and Cumberland.
About Smartlink Mobile Systems
Smartlink Mobile Systems is an innovator in value-based healthcare solutions aimed at chronic disease management. Smartlink's Value-Based Chronic Care Management (CCM) solution is designed to optimize clinical and financial outcomes of Medicare's CCM program, and at the same time leverage CCM to directly impact performance on utilization and targeted quality measures under all MACRA payment models (ACOs or MIPS). Smartlink's unique approach to patient enrollment, operational efficiency, electronic collaboration, and guided care management enables clinical services outsourcing organizations to efficiently coordinate care with their client clinics and provide the highest quality of care to the patients they serve. For clinics, Smartlink provides the flexibility to deploy CCM with our software only using internal staff, opt for a turnkey services solution, or something in between. For more information, visit http://www.SmartLinkMobile.com.