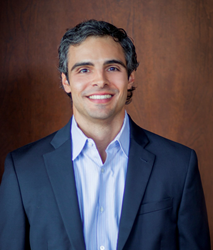 MIAMI, FL (PRWEB) August 19, 2016
Dr. Anthony Bared, premier Hair Restoration specialist of South Florida, has joined the prestigious Haute Beauty network.
The Haute Beauty Network, affiliated with luxury lifestyle publication Haute Living, is proud to recognize Dr. Anthony Bared as a prominent member of the Facial Plastic Surgery industry and the network's newest partner.
Dr. Bared will share his skill and expert opinion with the Haute Beauty and Haute Living subscribers, educating reads on his industry and providing exciting and relevant news, tips, trends and insight relating to his specialty.
About Dr. Anthony Bared:
Anthony Bared, MD, FACS is a double board certified and a renowned facial plastic surgeon who specializes in hair transplantation and facial plastic surgery. Dr. Bared is a member of the International Society of Hair Restoration Surgery and the American Academy of Facial Plastic and Reconstructive Surgery. In his years of practice, Dr. Bared has been providing the utmost care to his patients with state-of-the-art aesthetic hair transplant procedures.
Dr. Bared dedicates his practice exclusively to hair restoration surgery and plastic surgery of the face and neck, where hair transplantation is the largest component along with rhinoplasty and facelift. His background in facial plastic surgery is unique amongst doctors performing hair transplantation and provides an invaluable aesthetic perspective. He has been selected to make presentations on his techniques in hair transplantation at international medical meetings and he has authored several articles and chapters on hair restoration. Some of his most recent articles include: Ethnic considerations in hair transplantation and Facial hair restoration: effective techniques for eyebrow and beard restoration. He is conducting several scientific studies including analyzing the benefits of low level laser light therapy for hair loss in men and women.
A native of Miami, FL, Dr. Bared earned his medical degree from the University of Miami School of Medicine where he received prestigious top honors and was selected for the acclaimed medical honor society, Alpha Omega Alpha (AOA). He received his undergraduate degree from Vanderbilt University where he studied Neuroscience and graduated with highest honors, Summa Cum Laude, and was inducted into the Phi Beta Kappa National Honor Society. He completed his residency at the University of Miami department of otolaryngology/ head and neck surgery where he served as chief resident. He was awarded a prestigious fellowship by the American Academy of Facial Plastic and Reconstructive Surgery at the University of Illinois. Dr. Bared is double board certified by the American Board of Facial Plastic and Reconstructive Surgery and the American Board of Otolaryngology.
Dr. Bared brings his aesthetic background as a facial plastic surgeon into the field of hair restoration surgery. He performs the most modern techniques including follicular unit extraction (FUE) and FUG/ 'strip' procedures. He works alongside a fully-dedicated staff in hair transplantation, assuring patients receive the most consistent aesthetic results. He treats both men and women with hair loss and combines the highest level of technology and artistry in hair transplantation.
For more information on Dr. Bared, please check: http://www.facialplasticsurgerymiami.com
To schedule a consultation with Dr. Bared, call: 800-943-7295
"We are excited to have the pleasure to work with such a renowned doctor and learn fascinating tips from his unique industry." -- The Haute Beauty Team.