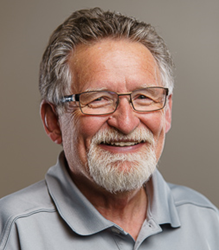 There is a wide swath of cultural and economic "tsunamis" that have hit or will hit the U.S., and churches are in the "eye of the storm"
Ogden, UT (PRWEB) August 23, 2016
Dan Cook, founder and principal architect of Building God's Way, will be hosting a breakout session at the upcoming Worship Facilities Conference in Louisville, KY on Wednesday, September 21 from 10:15 - 11:15am in Room # SWB108. Dan is the author of the recently published book, "10 Tsunamis Impacting Ministries".
The title of the session will be "Project Design: 10 Major Societal Changes That Will Affect Your Ministries and the Project You're Planning". Today's world-wide cultural and economic trends are affecting ministries on every front. Generational transition, non-profit competition, tax reform, and more, all affect the decisions churches make when planing for ministry and building projects.
Dan Cook will share how societal influences and an ever changing world impacts how we plan for today, forecast for tomorrow and prepare for the future. Ministry leaders will learn innovative and proven strategies that will help them not only survive this cultural and economic change, but thrive in it.
For more information, visit the WFX Conference web site #WFX2016
About Building God's Way - Building God's Way (BGW) has designed more than 700 churches and Christian schools nationwide since 1998. BGW offers a broad network of other services to ministries and has aligned with the best church builders throughout the U.S. to deliver an integrated team approach. Founder Dan Cook is a visionary architect, developer and builder who has pioneered a number of innovative programs that have revolutionized the way churches and Christian schools are designed and built. BGW's revolutionary approach focuses on delivering the highest level of stewardship, God-honoring relationships and ministry on the construction job site.