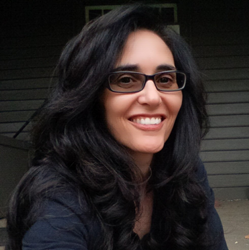 We are extremely proud to be recognized by Inc. Magazine for our sustainability consulting services that have allowed us to provide our clients with concepts, strategies and landscape-scale conservation of natural resources
Fredericksburg, VA (PRWEB) August 19, 2016
For the eighth consecutive year, Inc. Magazine has named Marstel-Day, LLC to its annual list of the nation's fastest-growing companies, with special focus as one of the fastest growing environmental services firms.
The Inc. 5000 list lauds privately-held U.S. firms that have achieved strong revenue growth over a three-year period. Marstel-Day ranks No. 28 on the list of fastest-growing environmental services companies and No. 3854 for companies overall. The environmental services companies ranking is derived from all environmental services companies listed in the overall Inc. 5000 ranking. The company experienced a 3-year growth of 78%.
"We are extremely proud to be recognized by Inc. Magazine for our sustainability consulting services that have allowed us to provide our clients with concepts, strategies and landscape-scale conservation of natural resources," said Marstel-Day President Rebecca R. Rubin.
In addition to its normal business practices of environmental services and conservation, Marstel-Day's employees and offices are devoted to a continuous greening of the firm, its clients, and the surrounding community. In 2016, Marstel-Day achieved the highest level of certification through NSF International as a Sustainable Service Provider for the fourth consecutive year, and hosted numerous Earth Day service projects to plant trees, repair trails, and install pollinator gardens. The company also launched its Stand with Wildlife campaign to shine a light on major wildlife conservation issues. The company's Green Vision Council develops plans, monitors implementation of sustainable practices, and reports on progress in areas including energy efficiency and consumption, recycling and composting participation, and reductions in greenhouse gas emissions.
Fredericksburg, VA-based Marstel-Day is a certified woman-owned business that holds multiple federal prime contract vehicles. The company has additional offices in Alexandria, VA; Richmond, VA; Annapolis, MD; Stennis Space Center, MS; and San Antonio, TX. Marstel-Day has received numerous awards for its "green" approach to environmental services and was most recently awarded three prestigious business achievement awards by the Environmental Business Journal (a Silver Medal award for Business Achievement; a Project Merit award for water conservation and sustainment projects; and the New Practice Area award for environmental gaming). The firm has also been recognized as a Sustainability Partner by the Virginia Department of Environmental Quality (VA DEQ) Virginia Environmental Excellence Program (VEEP) that demonstrate commitment through continual, measurable, and verifiable conservation efforts, through improvements in energy usage, water usage, and waste generation.