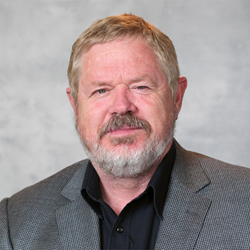 In a fully diverse community, you get multiple viewpoints, kinetic interaction, unique ways of deconstructing problems, healthy friction, and debate. True diversity cultivates innovation.
Portland, OR (PRWEB) August 22, 2016
A two-year analysis completed in 2015 evaluated over 450 companies—each with over $750 million in annual revenue—against a criteria of 128 different talent management practices, and determined that 70% scored poorly when it came to diversity and inclusion.(1)
Companies that scored in the upper echelons took effective diversity measures not only in Human Resources, but across the boards. Even more revealing is that those same companies experienced a 2.3X higher cash flow per employee over a three-year period, while the smaller companies averaged 13X higher.(1)
Bill Proudman, co-founder of diversity consulting firm White Men As Full Diversity Partners (WMFDP), makes a point that challenging leaders to eliminate bias within an organization yields positive results in profitability. Bill, along with his partners, Michael Welp and Jo Ann Morris, founded WMFDP in 1997 to focus on the often ignored white male corporate leadership demographic and get them through their "blissful cluelessness" and into dialogue and proactive remediation of workplace bias based on gender, race, religion and sexual orientation.
"The more diversified your workforce is, the more profitable your organization will be. With different backgrounds comes different ways of thinking and different opinions, which in turn leads to a more holistic overview of a situation," said Proudman.(2)
Proudman's work is highlighted by research that further demonstrates that diversity initiatives can pay off markedly in a company's economic growth. One such study found that gender-diverse companies are 15% more likely to outperform their peers, while ethnically-diverse companies scored a full 35%.(2) In Michael Welp's book, Four Days to Change, he explains that retaining a diverse employee base aids in many ways beyond savings. Employees are 3.5 times more likely to share new ideas under diverse leadership.
The Harvard Business Review reported that companies that conscientiously implement diversity programs based on applicants' and employees' "inherent" and "acquired" traits are 45% more likely to experience growth and 70% more likely to capture a new market.(3)
Before dismissing the data as "a bunch of numbers," one must take a sober look at why and how diversity generates greater market share. Proudman is quick to point out that a truly diverse and inclusive workforce could be compared to a diverse community. "In a fully diverse community, you get multiple viewpoints, kinetic interaction, unique ways of deconstructing problems, healthy friction, and debate. True diversity cultivates innovation," he said.
But as he pointed out, leaders must look beneath the glossy surface. Silicon Valley, despite its cutting-edge reputation, has taken a hit due to rampant ageism. San Francisco, often looked upon as a hub of diversity, now has the fastest-growing income inequality gap in the country, on par with the country of Rwanda.(3)
Companies that embrace diversity in all its facets end up being catalysts for change and looked upon as leaders. At American Express, for example, 40% of their worldwide workforce is part of employee resource groups (ERGs) such as Women's Interest Network (WIN), Veterans Employee Team (VET), Black Employee Network (BEN), as well as groups for parents, LGBT, and many others.(4)
Diversity consulting leaders such as Proudman work with Fortune 500 leaders, civil rights advocacy groups, ERGs and others to bring about real transformation, innovation and prosperity—all things our world desperately needs right now.
About White Men As Full Diversity Partners (WMFDP):
White Men As Full Diversity Partners (WMFDP) is a diversity and leadership development firm founded by Bill Proudman and Michael Welp, Ph.D., in 1996 in Portland, Oregon. WMFDP takes an unorthodox approach towards eradicating bias and discrimination in the workplace. Its client list includes The Nature Conservancy, Ohio State University, NASA, Mass Mutual, Applied Materials, Inc., and more. The majority of C-level executives are white and male, and they are frequently excluded from a vital role in diversity and equality. Proudman and Welp observed that these critical subjects were not being taken to the doorstep of these leaders—all to the detriment of struggling minorities and the economy as a whole. With backgrounds that include extensive field work in post-Apartheid South Africa in the early 1990s, Proudman and Welp have dedicated the last two decades to educating and engaging leaders of any race, color, gender or orientation. Welp is the author of the book Four Days to Change. With an insightful foreword by Proudman, the book chronicles the journey from rural South Africa to the boardrooms of America, all to lay the groundwork of a global paradigm shift.
1. Bersin, Josh, "Why Diversity And Inclusion Will Be A Top Priority For 2016," Forbes, December 6, 2015.
2. Turner, Jan, "Wake Up, White Guys! Bill Proudman Tackles D & I," womenetics, March 6, 2014.
3. Wang, Richard, "5 Ways to Fix the Tech Industry's Diversity Problem," Fast Company, July 30, 2015.
4. Clark, Dorie, "How Diversity And Inclusion Are Driving the Bottom Line At American Express," Forbes, April 23, 2015.