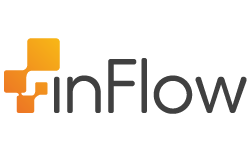 InFlow has given me freedom from Excel spreadsheets! I can easily check inventory quantities and see what the most popular pieces are based on sales. Since I track customer purchases, I can see what items are selling well in various parts of the country
Baltimore, MD (PRWEB) August 22, 2016
Silvergirl Sterling is cool, classic & coastal sterling silver jewelry with a laid back attitude. They retail their jewelry line via small local events and also have an ecommerce store online. Wholesale clients include small boutiques, nature conservancies and beach resort shops.
With hundreds of jewelry styles coming from various parts of the world, Silvergirl Sterling needed an efficient way to manage their jewelry inventory without relying on outdated spreadsheets.
"InFlow has given me freedom from Excel spreadsheets! I can easily check inventory quantities and see what the most popular pieces are based on sales. Since I track customer purchases, I can see what items are selling well in various parts of the country and make suggestions of pieces for new retailers to carry in their stores," said Lois Weeks, President of Silvergirl Sterling.
About Silvergirl Sterling
Silvergirl Sterling is cool, classic & coastal sterling silver jewelry with a laid back beach attitude! A small, woman-owned business built out of a love for cool jewels, Silvergirl has a passion for travel and the desire to support other small businesses. They travel the world in search of amazing sterling silver jewelry designs and bring them to other businesses who share their love of cool silver jewels. They currently wholesale their collection to resort and beach shops, at local retail events and online at http://www.silvergirlsterling.com.
Lois Weeks
lois(at)silvergirlsterling(dot)com
(410) 552-5384
Silvergirl Sterling, Inc.
http://www.SilvergirlSterling.com
About Archon Systems
Archon Systems creates software to help small businesses.
Their flagship product, inFlow Inventory makes it easy for business owners to use powerful inventory software to help grow their business.
In addition to keeping track of inventory, inFlow generates reports, purchase and sales orders, quotes, invoices and shipping documents to help keep business owners professional, knowledgeable and productive.
Learn more at http://www.inflowinventory.com