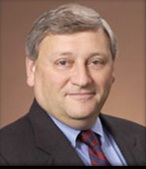 New York, New York (PRWEB) August 24, 2016
Malaysia's RHB Banking Group upgrades to Kamakura Corporation suite of solutions for Asset Liability Management, Funds Transfer Pricing, Basel 3 Liquidity calculations for regulatory compliance, and other Compliance Calculations
Kamakura Corporation reported Monday that it had signed an upgrade to the Kamakura Corporation suite of solutions for the Malaysian-based, RHB Banking Group, (http://www.rhbgroup.com/), the fourth largest fully integrated financial services group in Malaysia.
RHB Bank was incorporated in Malaysia as a public limited company on 24 August 1994 under the name of DCB Holdings Berhad. The group was established following the mergers of Kwong Yik Bank, DCB Bank, Sime Bank and Bank Utama Berhad which were incorporated more than 100 years ago. It assumed its present name since 1997. RHB Capital was listed on the Main Board (now known as "Main Market") of Bursa Malaysia Securities Berhad on 29 December 1994, replacing DCB Bank Berhad (now known as RHB Bank Berhad ("RHB Bank"), pursuant to a restructuring undertaken in 1994.
The RHB Banking Group provides financial products and services through its main subsidiaries – RHB Bank Berhad, RHB Investment Bank Berhad, RHB Insurance Berhad and RHB Islamic Bank Berhad, while its asset management and unit trust businesses are undertaken by RHB Asset Management Sdn. Bhd. and RHB Islamic International Asset Management Berhad. On 16 March 2005, the RHB Banking Group became the first domestic financial group in Malaysia to set up an Islamic banking subsidiary, known as RHB Islamic Bank Berhad. In November 2012, the RHB Banking Group acquired OSK Investment Bank Berhad (OSKIB) and in April 2013, the merger between OSKIB with RHB Investment Bank (RHBIB) made RHBIB the largest investment Bank in Malaysia by assets. With the recent merger of OSKIB and RHBIB, the investment banking business is now in six ASEAN countries and Hong Kong.
The project involves the complete update of the balance sheet management and funds transfer pricing solutions from the previous version of Kamakura Risk Manager ("KRM") suite of products, which the bank has been using since 2000. Dr. Clement Ooi, EVP and Managing Director, Asia-Pacific Operations, stated, "Kamakura has been the global leader in the development and implementation of integrated risk management systems with customers in over 40 countries. Kamakura has been uniquely positioned to provide the system support that clients require to optimize the value of the installed solutions today and in the future. Support for Kamakura products continue to be provided by a professional team that clients have worked with in the past. The project, through this upgrade, encompasses regulatory reporting with Basel LCR reporting for all the bank subsidiaries and associates in Malaysia, Thailand, Labuan, Singapore, Laos, and Cambodia, to comply with Bank Negara Malaysia reporting requirements."
The project comprises software implementation, subject-matter consulting, and the creation of reports specific to the bank and Central Bank requirements from both executive management and regulatory perspectives. Suresh Sankaran, Principal Risk Officer of Kamakura Corporation stated, "RHB Bank is a very advanced bank, always ahead of its peers in innovative risk management information process implementations, and their selection and implementation of Kamakura after a comprehensive vendor evaluation proves that organizations seek modular and integrated solutions wherever possible in order to minimize the use of disparate systems. This project will result in a very accurate assessment of the risks of the bank, and the fact that these can be stress tested means that the organization is prepared for any adverse movements in market conditions. The bank will be able to actively manage liquidity through the stress testing of macro factors, and assessing their impact on liquidity cashflows both on a contractual and behavioural basis, and this will mean that they are uniquely positioned not just to report on current regulations, but go well beyond in the use of liquidity reporting for actively managing the balance sheet."
Patrick Ho, Group Chief Risk Officer, said Monday,
"The successful upgrade of the RHB Bank risk solutions is not just due to the professional approach adopted by Kamakura Corporation, but on the bank understanding the immense need for subject-matter expertise that is available with Kamakura's consulting personnel. This project will provide the bank with not just executive information on risk metrics, but also complete regulatory compliance from a Basel III standpoint, and positions us well to be first adopters in the world of regulatory stress testing from a dynamic perspective in Malaysia. With this upgrade, RHB Bank is uniquely positioned to be fully compliant with regulatory reporting from a Basel 3 liquidity standpoint as we will generate cashflow information at the transaction level, and this will also be used in our net income simulation and stress testing endeavor. The main reason for the selection of Kamakura was its unique offering of a completely integrated ERM solution which included advanced LCR forecasting and stress-testing capabilities, which is essential for the bank to actively manage its cashflow positions and profiles."
Ng Sew Cheng, Head of Group Asset & Liability Management, stated, "our selection of the Kamakura Asset Liability Management, Funds Transfer Pricing, Liquidity, and relevant reporting structures underpinning the solution was based on a very competitive process. The Kamakura consulting team is exceedingly professional and courteous, and our history with them indicates that they adopt a 'no surprises' approach, which means that both the bank and the vendor are abreast of all developments during the implementation. We look forward to working closely with Kamakura Corporation to further refine our risk structures and processes in the not-too-distant future. We also are cognizant of the fact that Kamakura offers a seamless transition between risk and compliance through its integrated modules, and this is of particular relevance to our organization as we move towards IFRS and Basel compliance. We also believe that Kamakura will not just provide us with the regulatory comfort blanket today, but will be positioned to provide such compliance for years to come, as their research of today is being converted to regulations of tomorrow."
Dr. Clement Ooi further stated, "the Kamakura Funds Transfer Pricing solution will be used for computing liquidity premiums and discounts along with the standard pricing framework, and this will ensure that our economic profits are in line with reality and business units will be insulated from risks other than their core competence. This will mean a practice that is transparent and seamless from a business unit, product, and customer perspective. It will also give us a good insight into transaction level economic profit and value management can then be attempted to optimize returns."
Martin Zorn, President and COO for Kamakura Corporation, said Monday, "The successful upgrade of the risk project in RHB Bank is important not just from an integrated risk management standpoint but also in the realm of regulatory compliance. The fact that there are other, similar projects not just in Malaysia but in the entire region is a great plus for Kamakura, and is testimony to the credentials of Kamakura's subject matter experts. Kamakura is well-positioned to meet the burgeoning regulatory demands imposed on financial institutions in the region and has the wherewithal to keep pace with regulation; as a matter of fact, what is currently being introduced as risk regulation has been available in Kamakura Risk Manager for the past ten years."
To follow risk commentary by Kamakura on a daily basis, please follow Kamakura CEO Dr Donald van Deventer (http://www.twitter.com/dvandeventer), Kamakura President Martin Zorn (http://www.twitter.com/riskmgrhi), Kamakura Principal Risk Officer Suresh Sankaran (http://www.twitter.com/sureshkamakura) and Kamakura's official twitter account (http://www.twitter.com/KamakuraCo).
About Kamakura Corporation
Founded in 1990, Honolulu-based Kamakura Corporation is a leading provider of risk management information, processing and software. Kamakura was named to the World Finance 100 by the Editor and readers of World Finance magazine in 2012. In 2010, Kamakura was the only vendor to win 2 Credit Magazine innovation awards. Kamakura Risk Manager, first sold commercially in 1993 and now in version 8.1, is the first enterprise risk management system with users focused on credit risk, asset and liability management, market risk, stress testing, liquidity risk, counterparty credit risk, and capital allocation from a single software solution. The KRIS public firm default service was launched in 2002. The KRIS sovereign default service, the world's first, was launched in 2008, and the KRIS non-public firm default service was offered beginning in 2011. Kamakura added its U.S. Bank default probability service in 2014. Kamakura has served more than 330 clients ranging in size from $1.5 billion to $1.6 trillion in assets. Kamakura's risk management products are currently used in 43 countries, including the United States, Canada, Germany, the Netherlands, France, Austria, Switzerland, the United Kingdom, Russia, the Ukraine, Eastern Europe, the Middle East, Africa, South America, Australia, Japan, China, Korea, India and many other countries in Asia.
Kamakura has world-wide alliances with Fiserv (http://www.fiserv.com) and SCSK Corporation (http://www.scsk.jp/index_en.html) making Kamakura products available in almost every major city around the globe.
For more information contact
Kamakura Corporation
2222 Kalakaua Avenue, Suite 1400, Honolulu, Hawaii 96815
Telephone: 1-808-791-9888
Facsimile: 1-808-791-9898
Information: info(at)kamakuraco(dot)com
Web site: http://www.kamakuraco.com
About the RHB Banking Group
The RHB Banking Group is the fourth largest fully integrated financial services group in Malaysia. The Group's core businesses are streamlined into seven main business pillars, namely Group Retail Banking, Group Business & Transaction Banking, Group Wholesale Banking, Singapore Business Operations, Group Shariah Business, Group International Business and Group Insurance. Group Wholesale Banking comprises Corporate Banking, Investment Banking, Client Coverage, Group Treasury & Global Markets, Asset Management and Private Equity. All the seven business pillars are offered through the Group's main subsidiaries -RHB Bank Berhad, RHB Investment Bank Berhad, RHB Islamic Bank Berhad and RHB Insurance Berhad, while its asset management and unit trust businesses are undertaken by RHB Asset Management Sdn. Bhd. and RHB Islamic International Asset Management Berhad. The Group's regional presence now spans ten countries including Malaysia, Singapore, Indonesia, Thailand, Brunei, Cambodia, Hong Kong, Vietnam, Lao PDR and Myanmar. It is RHB Banking Group's aspiration to continue to deliver superior customer experience and shareholder value; and to be recognised as a Leading Multinational Financial Services Group.
For more information please contact Group Marketing & Communications Division, RHB Bank Berhad - Cynthia Blemin at 012-249 4071/ cynthia.blemin(at)rhbgroup(dot)com or Alicia Pinto at 012-349 6364/ alicia.christine.pinto(at)rhbgroup(dot)com.
Martin Zorn,
President and COO
1-808-791-9888, extension 8700
pressroom(at)kamakuraco(dot)com
http://www.kamakuraco.com
http://www.kris-online.com