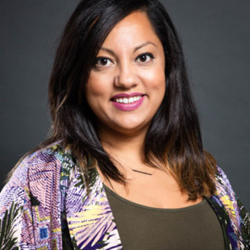 "Drug related deaths are higher than they've ever been and drug related deaths increased by more than 100 percent in Miami-Dade County last year,"
Miami, FL (PRWEB) August 23, 2016
Holistic Recovery Centers (HRC), a premier Residential Mental Health and Substance Abuse facility and leader in holistic addiction treatment practices, today announced that it has appointed Dr. Lilliam Rodriguez, leading clinical psychologist, as HRC's Clinical Director and Tiffany Tait, a certified Daring Way™ facilitator and Licensed Clinical Social Worker (LCSW) with more than a decade of experience in behavioral health, as HRC's Executive Director to head up one of the first addiction treatment centers to offer holistic, personalized treatment options all in one place for clients, most of whom are opioid addicts.
"Drug related deaths are higher than they've ever been and drug related deaths increased by more than 100 percent in Miami-Dade County last year," said Dr. Rodriguez. "This, coupled with the fact that the traditional way of treating addiction has only a 5 percent success rate, are clear indicators that a new way of treating addiction is crucial now more than ever. That's why I am thrilled to be joining Holistic Recovery Centers to lead the charge in offering an individualized, evidence-based treatment plan to help those recovering from addiction."
Holistic Recovery Centers, which officially opened in 2012 in Hollywood, FL, is one of the first Mental Health and Substance Abuse facilities to offer a personalized and interdisciplinary treatment program. HRC incorporates traditional addiction treatment methodologies with unique holistic treatment alternatives, including Dialectical Behavior Therapy (DBT), Equine Therapy, Animal Assisted Therapy, Acupuncture, Nutritional Counseling and Education, Yoga, Music and Art Therapy all in one comprehensive treatment approach. HRC also offers specialized programs such as The Daring Way™, an experiential methodology based on the social research of Dr. Brené Brown, as well as Somatic Experiencing, a form of therapy aimed at relieving and resolving the symptoms of post-traumatic stress disorder (PTSD), and other mental and physical trauma-related health issues.
Dr. Lilliam Rodriguez and Tiffany Tait will lead a team of specialists to provide clients with inpatient and outpatient treatment programs and therapeutic modalities that include Cognitive Behavioral Therapy (CBT), Solution-Focused Therapy, Motivational Interviewing (MI) and Rational Emotive Behavioral Therapy (REBT).
"The goal is to teach a new way of life, one that focuses on the mind, body and spirit to achieve a balanced life while in recovery," said Tait. "With most addiction programs, once a person is no longer using drugs and alcohol, they are considered well enough to function independently in society. Yet, drug and alcohol addiction is a chronic illness, one that needs ongoing intervention, support, guidance and maintenance. I'm proud to be joining the HRC team to inspire, lead, and train the pioneers of the future in revolutionizing the addiction industry."
Dr. Rodriguez and Tiffany have participated in developing and implementing a pilot program to treat addiction as a chronic disease. The past few years, they have presented their findings and discussed other relevant topics, such as engaging treatment resistant clients, innovative interventions and addiction as a chronic disease, at national and local continuing education events focused on improving the addiction treatment process.
Dr. Lilliam Rodriguez received a Bachelor's degree in Psychology from the University of Puerto Rico and Master's and Doctoral degrees in Clinical Psychology from the Carlos Albizu University. Dr. Rodriguez has a proven track record working with substance abuse, family dysfunction, co-occurring disorders and trauma. Additionally, Dr. Rodriguez has taught undergraduate courses as adjunct faculty and conducted psychological evaluations in private practice. She is fluent in Spanish and English.
Tiffany Tait holds a Bachelor of Science in Criminology and Masters of Social Work from Florida State University in Tallahassee, Fl. Tiffany is a Certified Daring Way™ facilitator and a Licensed Clinical Social Worker (LCSW) in Florida. Tiffany has more than 12 years of experience working with Mental Health and Substance Abuse clients, as well as in within the social services field. She has solid experience working with clients from many different backgrounds, including veterans, adolescents, addictive and co-occurring disorders. She is especially recognized for her experience in clinical program development, management, leadership development, strategic planning and organizational restructuring.
In 2012, HRC opened its headquarters and its first treatment center in Hollywood, FL. Since then, HRC has expanded and built a de novo mega-facility in North Miami Beach, FL. HRC's executive leadership team is comprised of experts and leaders in the behavioral health field.
For more information about Holistic Recovery Centers, please visit http://www.holisticrecoverycenters.com and follow @holisticrecctr.
About Holistic Recovery Centers
Holistic Recovery Centers (HRC) is a Residential Mental Health and Substance Abuse facility governed by the highest levels of accreditation. HRC holds licenses from The Florida Department of Children and Families (DCF) and is accredited by the Joint Commission. HRC's goal is to deliver first class treatment services to individuals and families with drug and/or alcohol addiction and co-occurring disorders. HRC is located at 150 NW 168th Street, North Miami Beach, Fl. For more information call 877-723-7117 or visit http://www.holisticrecoverycenters.com.