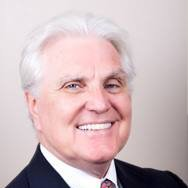 (PRWEB) August 22, 2016
In the newly released book "Jesus Christ, Money Master: The Wisest Words Ever Spoken on Money", acclaimed financial advisor, Neil Gallagher http://www.gallagherfg.com, tries to answer the intriguing question "What would Jesus do (with your money)? The book focuses on putting the words and teachings of Jesus Christ into a conversation about personal spending habits. Published by Brown Christian Press, the book is released as of August 1, 2016.
This book is the first installment of five in the Jesus Christ series. Though they are not faith based, Gallagher emphasizes putting the words and work of Jesus Christ back into American culture.
According to Gallagher, who has over 20 years of experience guiding hardworking people toward retirement, "my mission is to be a vehicle of God's peace and comfort to as many people as possible, helping first with their financial peace of mind, then also with their spiritual, emotional and family well being."
The four (4) guiding principles of the book, according to Gallagher are:
1. Don't Love It
2. Do Give It
3. How to Earn It
4. How to Make it Grow
Gallagher, who has a Ph.D. from Brown University, has served as the President and CEO of the Gallagher Financial Group in Texas, whose services have been acclaimed as "well presented and perceived for a wide range of people."