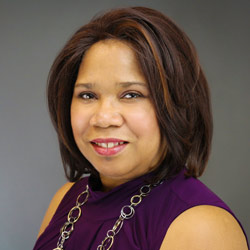 Cypress, CA (PRWEB) August 22, 2016
On Wednesday, August 24th from 11am to 2pm (Pacific), for the first time ever, Trident University International's (Trident) Center for Career Planning and Workforce Strategies will be holding the TUI Partner Career Fair. Being that Trident is 100% online with students and alumni across the world, this career fair will be held entirely online.
Organized by Tanya White-Earnest, Director of Trident's Center for Career Planning and Workforce Strategies, employers who are confirmed to participate include OfficeTeam, Accountemps, CVS/Coram, Xerox, NCR Corporation, and Harris County Sheriff's Office.
Open to all Trident students and alumni at no additional cost, those who wish to participate in the career fair can contact the Career Center at trident4careers.com with "Career Fair" as the subject line or by clicking the Trident4Careers link in the student portal. The deadline to register is August 23rd.
The TUI Partner Career Fair will be hosted on the Trident's Career Services Manager system, an interactive platform called Symplicity, which offers online career support and tools and provides an effective tool for online communication between participating employers and students/alumni.
White-Earnest joined Trident in 2013, helping to launch the University's career center. She has created the successful Webinar Wednesday series, created relationships with over 160 employers to recruit Trident students and alumni, and created four credit-based career development courses at the bachelor's and master's levels. She has over 20 years' experience in Workforce Education, Training and Development, HR, and Career Development.
Trident, a 100% online university that has been in operation since 1998, is regionally accredited by the WASC Senior College and University Commission (WSCUC). Active duty military, veterans, National Guard, and military dependents make up 79% of the University's student population, and Trident is proud to employ many veterans at its faculty, staff, and management levels. Of Trident's 30,000 alumni, more than 22,000 have a military affiliation.
For any media inquiries, please contact Daniel Sloan at daniel.sloan(at)trident(dot)edu.
About Trident University
Founded in 1998, Trident University International (Trident) is a leading online postsecondary university serving adult learners. Trident developed the Trident Learning Model, which employs case-based learning in an online setting to teach real-world relevant critical thinking skills to enhance the lives and careers of students. Trident offers high-quality bachelor's, master's, and doctoral degree programs, led by a qualified faculty team, over 80% of whom have doctoral degrees. Visit http://www.trident.edu, Trident's Facebook page, or call at (855) 290-0290 to learn more about Trident's wide range of bachelor's, master's, and doctoral programs.