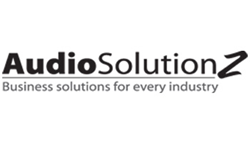 REAC inspectors will now have the authority to cite anything as defective, regardless of the actual condition of the item
Durham, NC (PRWEB) August 23, 2016
AudioSolutionz is a preferred online source for business-enhancing information for U.S. industry professionals. It offers business professionals high-quality, informative live/on-demand audio conferences, webinars and DVDS. For more than a decade, AudioSolutionz have helped more than 100,000 professionals enhance their knowledge and skills through webinars, DVDs, handbooks and reports.
On Wednesday, August 31, 2016, AudioSolutionz will host a Live Webinar titled "New REAC Inspection Rule Changes and What Do They Mean," presented by expert speaker Hank Vanderbeek, MPA, CMI. During the session, Hank will give an overview of the new REAC inspection process, which will cover:

Goals and mission of the agency selected to conduct the inspection
Pre-inspection officer's rules of conduct and protocols
The structure of the REAC inspection
Ways to prepare the property for the inspection
REAC (Real Estate Assessment Center) is a division of the U.S. Department of Housing and Urban Development (HUD), and conducts physical property inspections of the units that come under the purview of the HUD for ownership, insurance or subsidy. Public housing as well as multifamily assisted housing are covered under the scope of this inspection. Over 20,000 inspections are carried out every year by REAC, assessing vital factors such as safety, sanitization, need for repair work, and more.
Effective July 5, 2016, new rule changes have been implemented to the earlier REAC inspection process. REAC inspectors will now have the authority to cite anything as defective, regardless of the actual condition of the item. As per the new rules:
All repairs must be made by using good quality materials, and without any flaw.
Every defect will be recorded for quality inspection.
Repairs will be made as per the industrial standards for that specific item.
Brick wall cracks, door repair, downspouts, electrical panels, erosion, etc. qualify as general items that will undergo inspection.
Impact of the New REAC Rules
Construction companies will find it more difficult to get away with low-quality repairs
Obtaining REAC certification will become get tougher
Buyers will get easier access to more reliable and credible bits of information
Any fraudulent activity will get closely scrutinized.
Housing quality will get elevated majorly
Hank Vanderbeek, MPA, CMI, will utilize this 60-minute webinar to give an insight into the actual need for conducting a REAC inspection. Attendee will be able to understand the rules better, and will be able to better prepare for the next REAC inspection while investing much lesser money than the usual. Upon the conclusion of this session, Attendee will have much better understanding about all of these aspects.
For more information on the event, or to register, visit: https://www.audiosolutionz.com/public-housing-compliance/reac-inspection-new-rules-changes.html
Get $30 off on our conferences and webinars. Use Code PRWEB30 on checkout (applicable for all purchases).
AudioSolutionz regularly host expert-led webinars and audio conferences on changing HUD regulation, compliance and trends. Journalist and blogger in the above topics, may write to us at nathan.brown(at)audiosolutionz(dot)com to get complementary access of our webinar or audio conferences.
About AudioSolutionz
AudioSolutionz is a leading information platform that acts as a reliable source for business-enhancing information in over 12 U.S. industries. Its range of products includes live/on-demand webinars, DVDs, transcripts, on-site training and books. Its highly informative sessions are delivered by nationally-recognized experts who offer highly engaging sessions while also helping attendee with their doubts regarding their area of expertise in the most professional way.