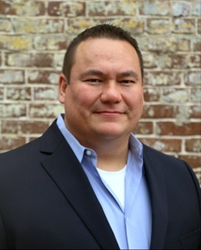 "We can significantly reduce the number of victims by raising general awareness of the ransomware problem and how it works."
Charleston, S.C. (PRWEB) August 24, 2016
PhishLabs, the leading provider of 24/7 cybersecurity services that protect against the exploitation of people, today announced its Vice President of Threat Research, Joseph Opacki, will speak during an event to be held by the U.S. Federal Trade Commission (FTC) Sept. 7 on the growing risks and dangers of ransomware. Opacki, previously with iSIGHT Partners and the Federal Bureau of Investigations (FBI), will share his expert perspective on attack vectors used to infect computer systems with ransomware.
"Most ransomware infections rely on luring individuals into infecting themselves by opening malicious attachments or links," Opacki said. "We can significantly reduce the number of victims by raising general awareness of the ransomware problem and how it works."
The half-day event will focus on the current state of ransomware, how consumers and businesses can protect themselves, and what to do if they become a ransomware victim. In addition to PhishLabs, the event agenda includes ransomware experts from the FBI, Cisco, Flashpoint, Symantec and Cylance, among others.
The event will be held at 1 p.m. at the FTC's Constitution Center offices, 400 7th St SW, Washington, D.C. It is free to the public and will be broadcasted online. To learn more, visit https://www.ftc.gov/news-events/events-calendar/2016/09/fall-technology-series-ransomware.
About PhishLabs
Founded in 2008 and headquartered in Charleston, South Carolina, USA, PhishLabs provides 24/7 cybersecurity and threat intelligence services that help organizations fight back against attacks targeting their employees and customers. PhishLabs is trusted by four of the top five U.S. financial institutions, seven of the top 25 global financial institutions, leading social media and career sites, and top healthcare, retail, insurance and technology companies. In addition to mitigating more than 6,000 phishing attacks per month, PhishLabs clients benefit from real-world actionable intelligence, analysis, and guidance from the PhishLabs R.A.I.D. research division, which is comprised of some of the world's most respected malware researchers, reverse engineers, and threat analysts focused on monitoring global attack trends, dissecting cyber tradecraft, and tracking cybercrime.
For more information, visit https://www.phishlabs.com and follow @phishlabs.
PhishLabs and T2 are registered trademarks or trademarks of Ecrime Management Strategies, Inc., in the United States and other countries. All other brands, products, or service names are or may be trademarks or service marks of their respective owners.