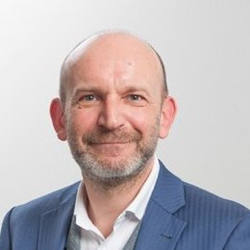 (PRWEB UK) 22 August 2016
After 12 months of supporting the business as 'acting' Director of Due Diligence, Giles Dearden has been appointed as Natural Power's permanent international leader in this position.
During 2015 Natural Power's international due diligence business grew by in excess of 40%, which included the delivery of six offshore wind due diligence exercises. The team has developed a strong reputation for delivering trusted, high quality advice to investors, lenders and project owners alike, and has confirmed its place in the offshore and onshore markets in Europe and the US.
Richard Walls, Commercial Director at Natural Power, said: "Giles has built his breadth and depth of knowledge and advisory expertise with the growth of the industry and Natural Power over the last 15 years, and we are challenging him to grow our international advisory expertise still further.
"With a fantastic blend of direct experience and contacts, plus a sixth sense for locating deals and opportunities, we feel the future is an exciting one. Giles will be working with our international offices and all staff on a greater focus for our due diligence and advisory services across the Natural Power Group markets and beyond."
Natural Power's due diligence work underpins the business' success across technical, planning and environment construction, operations and asset management by laying the foundations upon which successful client projects are built. The due diligence teams are based close to the heart of the financial centres for many key international clients in London, Paris and New York; and there are further plans to extend the team and looks to recruit further due diligence roles across the business.
In line the business strategy, Natural Power is keen to continue the success and enthusiasm for growing and evolving this key area by broadening the range of due diligence services available, as evidenced by a number of solar, hydro and biomass mandates recently carried out.
About Natural Power
Established in the mid 1990s, Natural Power is a leading independent renewable energy consultancy and products provider. The company offers proactive and integrated consultancy, management and due diligence services, backed by an innovative product range, across the onshore wind, offshore wind, wave, tidal, renewable heat, solar pv and hydro sectors, whilst maintaining a strong outlook on other new and emerging renewable energy sectors.
Natural Power has been at the heart of many groundbreaking projects, products and portfolios for more than two decades, assisting project developers, investors, manufacturers, research houses and other consulting companies. With its iconic Scottish headquarters, The Green House, Natural Power has expanded internationally to work in 32 countries, and now employs over 320 renewable energy experts. This project experience spans a portfolio of 69GW which is equivalent to powering 4.7m UK homes.
http://www.naturalpower.com
https://twitter.com/Natural_Power
https://www.linkedin.com/company/natural-power
Contact details:
Jane Maher
PR and Media
Natural Power
T: 07887 995 589
E: janem(at)naturalpower(dot)com
http://www.naturalpower.com
https://twitter.com/Natural_Power