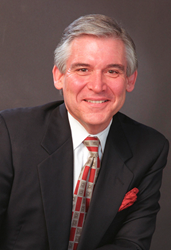 Cogeneration clearly is poised for rapid growth given the ongoing advances in renewable-energy technology, the renewal of the 10% Business Energy Investment Tax Credit for CHP, and the increasing push for CHP among regulators
GLEN ALLEN, Va (PRWEB) August 23, 2016
The pressure is on for industrial plants to become radically more energy efficient by producing their own energy, both electricity and steam, on site through a type of cogeneration known as combined heat and power (CHP), writes Roy Palk, Senior Energy Advisor for national law firm LeClairRyan, in the July/August issue of Plant Engineering magazine. In a number of cases, these plants are also feeding their excess power back into the grid for resale.
"Cogeneration clearly is poised for rapid growth given the ongoing advances in renewable-energy technology, the renewal of the 10% Business Energy Investment Tax Credit for CHP, and the increasing push for CHP among regulators at both the state and federal levels," writes Palk, former president and CEO of the East Kentucky Power Cooperative and a 46-year veteran of the business, in the "INFocus"article.
To illustrate this rising demand, Palk cites a May 2016 report by Transparency Market Research predicting that the global CHP installation market will grow from an estimated $525 billion in 2014 to $813 billion in 2024.
The veteran energy attorney and executive also describes how today's industrial plants are already using CHP to ramp up their efficiency and reduce their environmental footprints. In Kentucky, he notes, one manufacturer uses leftover sawdust and other wood waste as fuel for boilers that produce high-pressure steam to run turbines, thereby generating about 40% of the plant's electricity. Likewise, a Kentucky wood products mill uses CHP to meet 75% of its electricity needs.
"When the factory shuts down for the night, this system feeds the excess power back into the grid for resale," Palk notes. "That's a nice residual benefit for the company and also reduces the amount of waste taken to landfills."
In the article, Palk also describes how states such as New York and California are putting a major emphasis on the expansion of CHP. The need for better emergency preparedness is part of the equation.
"Hurricane Sandy, in particular, exposed the vulnerability of the nation's critical infrastructure during major disasters," Palk explains. "When powered by CHP, however, hospitals, schools, and places of refuge are often able to enjoy uninterrupted electric service even during disasters. This is precisely why the federal government just announced the Combined Heat and Power for Resiliency Accelerator. The initiative works to support and expand CHP across the country."
Unfortunately, Palk notes, CHP is not easily applicable to every industrial plant. He cites research indicating that CHP systems tend to be cost-competitive primarily in large-scale applications. To make CHP work at smaller scales, Palk says, more state and federal incentives are needed.
"On this score, Congress' December 2015 renewal of the 10% Business Energy Investment Tax Credit is certainly helpful," he writes.
But while CHP might still be too expensive for some plants, the trajectory of solar underscores how those dynamics might change relatively quickly.
"Not so long ago, solar panels were considered far too expensive and inefficient for most," Palk writes. "Today, however, the economics of solar installation are penciling out for a growing number of businesses and other users."
For the owners and operators of industrial plants, the time is now to start exploring options with respect to CHP, Palk writes in the conclusion to the piece.
"Energy efficiency is bound to loom larger for industrial plants across the country," he writes. "Why not beat the competition to the punch by staying ahead of this rapidly emerging curve?"
The full article can be read in the July/August digital edition of Plant Engineering, available at: http://www.plantengineering.com/magazine.html
About LeClairRyan
As a trusted advisor, LeClairRyan provides business counsel and client representation in corporate law and litigation. In this role, the firm applies its knowledge, insight and skill to help clients achieve their business objectives while managing and minimizing their legal risks, difficulties and expenses. With offices in California, Colorado, Connecticut, Delaware, Georgia, Maryland, Massachusetts, Michigan, Nevada, New Jersey, New York, Pennsylvania, Rhode Island, Texas, Virginia and Washington, D.C., the firm has approximately 380 attorneys representing a wide variety of clients throughout the nation. For more information about LeClairRyan, visit http://www.leclairryan.com.
Press Contacts: At Parness & Associates Public Relations, Bill Parness, (732) 290-0121, bparness(at)parnesspr(dot)com.