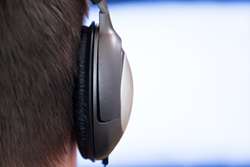 We've seen a significant increase in the number of requests for bug sweeping services in the last 12 months
London (PRWEB UK) 23 August 2016
Just when you thought that celebrity hacking had had its day, surveillance is making a return to the headlines with the news that New Zealand's mighty national rugby team, the All Blacks, discovered a listening device concealed within their team briefing room in a Sydney hotel. The bug, which had been meticulously concealed inside a piece of furniture ahead of the team's performance at the Bledisloe Cup, was unearthed during a routine facilities sweep by the All Black's security squad on Saturday August 20th. The discovery highlights the fact that when it comes to maintaining confidentiality, you can never be too careful.
While bugs and hacking devices might seem like the stuff of James Bond and the Bourne franchises, with more and more sophisticated equipment coming onto the market, in reality corporate espionage and spying is very much on the rise. And it's not just celebrities and high-profile businesses that are being targeted.
'We've seen a significant increase in the number of requests for bug sweeping services in the last 12 months,' says Tim Boyd, Lead Investigation Consultant at Private Detective London (PDL). 'As listening devices become more and more compact and discreet, and are now freely available from a range of hardware stores on every high street, it seems that for many people the temptation to listen in to other people's private affairs is just too great. And they're being used for a wide range of reasons; from the theft of business secrets to infidelity detection by suspicious spouses.'
Of course, physical listening devices can be the least of many people's worries when it comes to surveillance.
'From the sound of it, the device discovered by the All Blacks' security team was a relatively simple one,' comments Boyd, 'it wouldn't have been very difficult for an experienced counter-surveillance expert to discover. The growth of hardwired internet-based bugs, which hijack your technology and use it against you are a greater concern, however. It takes regular training to stay ahead in this field, and beat the spies at their own game. It's an area in which we specialise.'
Anyone can become a victim of surveillance for any reason, and if you're not a multi-million dollar sports team with your own private security experts to protect you it can be difficult to know where to turn if you suspect that you're being spied on. PDL recommend the following steps:
1. Remove yourself from the environment that you're suspicious of until the bug sweep takes place.
2. Seek help from a professional. PDL surveillance professionals will visit your premises for a comprehensive bug sweep, employing military-grade training and techniques to search all liable areas.
3. While you're waiting for the bug sweep, try to avoid using your telephone – landline and mobile. For any private or confidential calls, seek out a local payphone. This is particularly important when reporting your concerns to PDL.
If you have any privacy concerns that you would like PDL or PDM (Private Detective Manchester) Counter Surveillance experts to look into, please call a member of our private investigation team today.
'Story first reported on ABC News 20/08/16 - for more information, please visit: http://www.abc.net.au/news/2016-08-20/hidden-listening-device-found-in-all-blacks-hotel-room/7769124