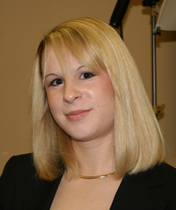 New Port Richey, FL (PRWEB) September 07, 2016
The Pasco County lawyers network known as the West Pasco Bar Association (WPBA) honors its outgoing president, Sarah Barkley Raaymakers as she ended her term this past June. After one year of service to the organization, Raaymakers has led a number of contributions by her executive board that greatly affected the WPBA and its extended community of lawyers throughout the Tampa Bay area.
"It was an honor to serve as Raaymakers's president elect this year," said Ryan Doddridge, 2015-2016 WPBA president-elect. "The Association has experienced major growth under her leadership and I am excited to extend her legacy this year."
The WPBA has been in place in Pasco Country since 1966, with the mission to invite a network of lawyers to serve the legal profession and the community. Regular events educate and unite local lawyers, and its website enables an online community for members to collaborate on projects, and gain professional knowledge about the field of law and career development. In the year of Raaymakers's presidency, the association initiated the West Pasco Lawyer Referral Service and made the Association the most financially healthy it has been in years. Its most notable event this year was the annual Spring Continuing Legal Education event, which provided members a substantial amount of ethics training.
Raaymakers has been involved in the WPBA since 2010, moving through the ranks, beginning as director, treasurer, vice president and president. Raaymakers thanks her talented board of directors for their accomplishments and will fondly remember celebrating the WPBA's 50th anniversary this year at Crescent Oaks Country Club.
About Carlson, Meissner, Hart & Hayslett, P.A.
The law firm of Carlson, Meissner, Hart & Hayslett P.A. was founded in 1971 by attorneys Ed Carlson and Paul Meissner. For more than four decades, they have been committed to protecting the injured and defending the accused. Their attorneys have established a solid reputation of case success throughout Florida, providing strong legal representation, easy accessibility and a high level of dependability. A client-centered approach ensures clients know what is happening as their case progresses, and understand their options every step of the way. With a focus on personal injury, they help victims of auto accidents, slip and falls and wrongful death accidents. The firm is well-known for their innovative criminal defense and DUI work, defending both local and high-profile clients. Attorney and Partner Kevin Hayslett is widely recognized as The Attorney to the Stars, providing strong legal representation for notable celebrities and dignitaries throughout Florida. The firm also handles Social Security disability, workers' compensation, divorce, family law and immigration cases. They offer free initial consultations and have 5 convenient Tampa Bay Area locations, including Tampa, Spring Hill, Bradenton, New Port Richey and Clearwater. Attorneys are available 24/7 for emergencies. Count on the legal team of Carlson, Meissner, Hart & Hayslett, P.A. to be there, fighting for you, protecting your rights. For more information or to schedule a consultation, call 877-728-9653 or visit their website at CarlsonMeissner.com