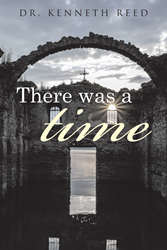 Often inauthenticity is unknowingly encouraged in the current church atmosphere.
Eunice, NM (PRWEB) August 24, 2016
It can be difficult to overcome the natural feelings of guilt and shame that come with addictions, shortcomings, and even lifestyles that are not accepted by the public. Dr. Kenneth Reed believes that individuals can take steps to work through these challenges by being authentic to the truth of who they are in their tendencies. However, these tendencies do not have to be played out in behaviors.
Dr. Reed's new book, There Was a Time, encourages people to be true to themselves instead of trying to hide and become something they are not. He feels especially strong about this issue as it pertains to the church.
"Often inauthenticity is unknowingly encouraged in the current church atmosphere," Dr. Reed said. "This could be why there are so many becoming (what sociology of religion refers to as) 'Nones,' people of no religious affiliation."
Dr. Reed understands that many individuals disguise their personal hurts under religious motivation. More often than not, this goes unnoticed for years due to the person's unwillingness to deal with the truth out of fear.
Dr. Reed's background as a psychotherapist and pastor have given him interest in the destructive power of inauthenticity and how it can never be used in God's plan. People must be authentic in themselves before they can ever find the meaning in life through the purpose of Christ.
"Trying to play the part that culture or religion wants one to play will always keep a person from developing their authentic self," Dr. Reed said. "Being authentic is a truth that God can build on, as long as He is allowed to be God in your life."
There Was a Time
By Dr. Kenneth Reed
ISBN: 978-1-50435-774-6
Available in softcover, hardcover, e-book
Available on Amazon, Barnes & Noble and Balboa
About the author
Dr. Kenneth Reed is a licensed therapist in private practice and full time psychology professor. Coming to grips with the authentic self is a frequent discussion Dr. Reed has with clients as a means of working through spiritual crisis.
**FOR IMMEDIATE RELEASE**
For review copies or interview requests, contact:
Liz Vinson
lvinson(at)bohlsengroup(dot)com
812.641.5194