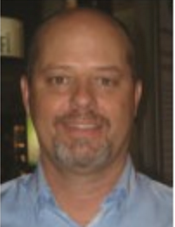 "Skip's job is to close deals, from start to finish. As part of our team, he will work extensively to help us get to the next level and beyond." — David Marinac, President and CEO of StandUpPouches.net
CLEVELAND, OH (PRWEB) September 06, 2016
StandUpPouches.net, a leading supplier in flexible retail packaging, welcomes Skip Hammock to its team as Vice President of Business Development. In his new position, Hammock will expand StandUpPouches.net's business through his own network and outreach via trade shows and industry events. StandUpPouches.net is pleased to be able to provide another assurance to brands that its team dedicated to providing innovative solutions through a desire to understand their products.
With more than 18 years of experience, Skip Hammock brings a wealth of knowledge of nutritional ingredient production and the consumer audience which it thrives in. Hammock will add new value to the relationship StandUpPouches.net has with its target audience thanks to his background in the natural food retail market. 
Prior to joining StandUpPouches.net, Hammock was the Director of Business Development at KGK Inc., a contract research organization. In 2011, the Nutritional Outlook People to Watch Directory recognized Hammock for his role as Director of Technical Sales at Pharmachem Laboratories Inc., one of the largest suppliers of nutritional ingredients in the United States. During his time at Pharmachem Laboratories, Hammock's work with Dean Mosca to bring chia seeds to retail markets was featured in the Wall Street Journal. 
Hammock experienced a series of successes through his work in the retail sector and then within his own brokerage business where he built relationships with clients like Blue Bonnet, Nordic Naturals and Renew Life. The relationship Hammock fostered with Renew Life segued to a position as Southeastern regional manager at Renew Life.
StandUpPouches.net is committed to providing the quality packaging for brands selling products ranging from granola to coffee, pet food to detergent, popcorn to gourmet pickles, and even THC-infused edibles in states where marijuana is legal. With the addition of Skip Hammock to the team, StandUpPouches.net is able to better reach, communicate and understand the product, brand and clientele.
About StandUpPouches.net:
StandUpPouches.net is a leading online supplier of flexible retail packaging solutions for many of the world's largest brands. By partnering with small and mid-market businesses, the company has helped its customers build their brands and successfully market their products using the finest printed pouches in the industry.