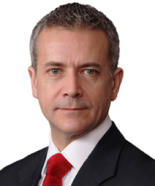 Mark brings a wealth of experience in leading teams on a global scale having previously held senior roles in both the US and Europe
Jacksonville, Fla. (PRWEB) August 22, 2016
The Suddath Companies, a leader in global transportation and relocation, announces a key addition to its new Global Moving Services business unit with the appointment of Mark Burchell as president.
Burchell brings more than 30 years of experience in global relocation services, including ten previous years at Suddath from 1997-2007, where he held various roles in sales and marketing across both domestic and international divisions. Prior to re-joining Suddath®, Burchell served as chief commercial officer for Santa Fe Relocation Services in London. In his new role, Burchell will be responsible for leading the global household goods sales, corporate and residential, account management and customer service functions, as well as international operations and agency development for the recently formed business unit.
"Mark brings a wealth of experience in leading teams on a global scale having previously held senior roles in both the US and Europe," said Michael Brannigan, president and chief executive officer of The Suddath Companies. "He will help lead and strengthen our global moving services organization as we look to accelerate the global growth of these businesses, and innovate our product offerings and service delivery model. We are very fortunate to have Mark join and lead a strong team to take us into the future."
Burchell will formally join Suddath in October upon completion of his current responsibilities with the Santa Fe organization.
About The Suddath Companies
At Suddath, we take moving personally—understanding that all cargo is precious and every step matters. Established in 1919 and headquartered in Jacksonville, Florida, Suddath is a global transportation and relocation management company with services including household goods relocation and global mobility, office moving and total workplace solutions, warehousing and logistics management, and specialized transportation. The Suddath Companies has 2,150 employees worldwide, more than 30 market locations throughout the United States, operations in Hong Kong, London and Shanghai, and strategic alliances serving more than 150 countries across the globe. In addition, Suddath is the largest agent of UniGroup, Inc., the parent company of United Van Lines and Mayflower Transit. For more information, please visit http://www.suddath.com