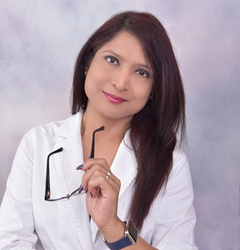 New York, NY (PRWEB) August 23, 2016
On August 31st, people around the world will participate in International Overdose Awareness Day in order to raise awareness of the epidemic and enlighten the public of dangers of drug use. International Overdose Awareness Day provides an opportunity to educate the public about the dangers of drug use and allows people who have lost loved ones to the disease to mourn and share their stories of addiction.
According to the United Nations' World Drug Report (2016), about 250 million people between the ages of 15 and 64 worldwide (1 in 20 adults) used at least one drug in 2014, of which 29 million people are estimated to suffer from substance use disorders. It was estimated that there were 207,400 drug-related deaths (43.5 deaths per million people), of which between a third and half (69,000-104,000) were overdose deaths. In the United States, just over 47,000 people died in 2014 from drug overdose. The statistics are especially staggering for the United States, as the country has about 6% of the world's population but greater than 50% of the world's overdose deaths. The public recognition of the disease's toll will reduce the stigma associated with addiction and help individuals with substance use disorders recognize that they are fighting a disease and that there is help available.
Dr. Indra Cidambi, a leading Addiction Expert and Medical Director of the Center for Network Therapy, shares four unique ways for individuals to participate in International Overdose Awareness Day:

Help Reduce Stigma – Addiction is a disease and it should be treated as one. Families and individuals affected by the disease should be able to talk about it openly and get the best help possible. So, educate people on what you know about addiction and create forums where people can openly share their experiences – failures, as well as success.
Provide Inspiration – If you are not directly impacted by addiction, stimulate conversation on Twitter and Facebook to get people talking about the harmful effects of drugs, the impact of drugs on their lives, what worked for them, especially how they made it out of the abyss, and how they are living enriching lives. Individuals suffering from the disease of addiction need to know that there is a way out, there is hope and there is a beautiful life without drugs.
Host an Event- If you can, get people to come out and show their support for families and friends who have lost a love one to drug overdose. Set up a table with literature from your local chapter of the NCADD or drug court at the library (with appropriate permission) or a busy street corner of your town. It will provide concerned citizens and families affected by substance abuse a rallying point.
Wear Silver- Silver is the official color of International Overdose Awareness Day. Show your support for people suffering from substance use disorders and empathize with people who have lost loved ones to this often deadly disease.
For more information on substance abuse dependency, addiction and treatment, please go to http://www.RecoveryCNT.com.
About Dr. Indra Cidambi
Indra Cidambi, M.D., Medical Director, Center for Network Therapy, is recognized as a leading expert and pioneer in the field of Addiction Medicine. Under her leadership the Center for Network Therapy started New Jersey's first state licensed Ambulatory (Outpatient) Detoxification program for all substances nearly three years ago. Dr. Cidambi is Board Certified in General Psychiatry and double Board Certified in Addiction Medicine (ABAM, ABPN). She is fluent in five languages, including Russian.
About Center for Network Therapy
Center for Network Therapy (CNT) was the first facility in New Jersey to be licensed to provide Ambulatory (Outpatient) Detoxification Services for all substances of abuse – alcohol, anesthetics, benzodiazepines, opiates and other substances of abuse. Led by a Board Certified Addiction Psychiatrist, Indra Cidambi, M.D., experienced physicians and nurses closely monitor each patient's progress. With CNT's superior client care and high quality treatment, Dr. Cidambi and her clinical team have successfully detoxed over 750 patients in over three years. CNT also provides Partial Care and IOP programs.