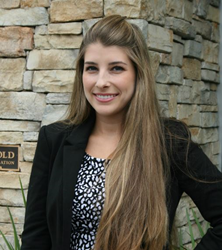 Los Angeles, CA (PRWEB) August 23, 2016
Collette Liantonio, President and founder of Concepts TV Productions, one of the world's most experienced producers of DRTV commercials and infomercials and Stephanie Siewert, Social Media manager with bicoastal award-winning agency, Marketing Maven, will deliver educational content at the 2016 ERA D2C Convention.
On September 14, 2016, Liantonio and Siewert will present "How to Use Online Video to Master User Engagement." Their presentation will provide expert insight on how to use the power of online video to create engaging content.
"I'm thrilled to speak at ERA's D2C this year to impart the major paradigm shifts from single DRTV and infomercials to digital engagement," says Liantonio. "At Concepts TV, we specialize in turning ordinary products into household names. The perfect creative pitch and practices bring products to life. I am excited to share this valuable process with my peers at D2C."
Liantonio founded Concepts TV Productions in 1983 and in her career, spanning over 35 years, Liantonio has produced over 3,000 short- and long-form direct response commercials. She has been recognized as "One of the 25 Most Influential People in DRTV" and is a recipient of the "ERA Lifetime Achievement Award." Many of Liantonio's direct response commercials and infomercials have become advertising legends. In 2016, Liantonio founded Concepts Video specializing in video content production for the corporate world especially pharmaceuticals.
Siewert will join Liantonio at the D2C conference to present "How to Use Online Video to Master User Engagement." Liantonio's extensive work in direct marketing and Siewert's expertise in digital marketing efforts will shed light on developing engaging content to elevate your brand in the DRTV domain.
As the social media manager for Marketing Maven, Siewert has developed a deep understanding of ever-changing social media trends, key metrics, and conversion analysis. Siewert leads a monthly ERA webinar series to educate members on social media marketing strategies. Her expertise has contributed to Marketing Maven being named a finalist for back-to-back 2014 and 2015 PRism awards for New Product Launch. The 2015 award was for the social media strategy behind the viral Facebook video sensation, Woof Washer 360, which resulted in product sellout in less than 24 hours.
"My portion of the presentation will focus on how contemporary social media strategists can best optimize social media campaigns, particularly through the use of online video, to master user engagement," said Siewert. "Social media strategy plays a massive role in integrated marketing communications in 2016, so I'm happy to share my experience with others in the industry."
Siewert's insight on creating and optimizing social media campaigns to drive conversations and increase consumer engagement complements Liantonio's impressive direct response resume to give attendees a 360-degree look into the lifespan of online video, from introduction to consumption.
To meet with Concepts TV's President and Founder, Collette Liantonio, or Marketing Maven's Social Media Manager, Stephanie Siewert, at the 2016 ERA D2C Convention or to learn more about how Concepts TV and Marketing Maven can support your social media marketing campaign, email Collette Liantonio at Collette(at)conceptstv(dot)com or Stephanie Siewert at Stephanie(at)marketingmavenpr(dot)com.
About Marketing Maven
With offices in Los Angeles and New York, Marketing Maven is a full service marketing and communications agency. With origins in direct response public relations, Marketing Maven has developed into a premier voice in brand strategy, social media, innovative media relations, event marketing, tradeshow support, multicultural marketing, reputation management and search engine optimization. Marketing Maven leads the industry in utilizing advanced metrics to measure their clients' marketing reach and providing competitive analysis unparalleled in the industry. For additional information about Marketing Maven, visit http://www.MarketingMavenPR.com.
About Concepts TV Productions
Masters in the art of brand response advertising, Concepts TV specializes in calling customers to action with our creativity. Our inventive executives are experts in developing direct sales for your brands while our 30+ years of creative campaigns continue to captivate audiences. We have sold billions of dollars of product for our clients and our work has won over 150 awards. True producers, Concepts' focus is on both creativity and commerce. With clients such as Comet, National Geographic, Sears, Bissell, DirecTV, March of Dimes, American Idol, WD-40, and Victoria's Secret, Concepts activates your brand response by bringing sales directly to you.
# # #