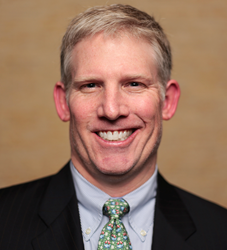 Hospitals and healthcare providers face new challenges as they implement EHR systems, increase productivity, and improve patient satisfaction
Murfreesboro, Tennessee (PRWEB) August 24, 2016
Enovate Medical announced today that Doug Gallacher has been promoted to Vice President of Sales. Doug will be a part of the company's initiative to position Enovate Medical as a solution provider to hospitals who are adapting to today's EHR (Electronic Healthcare Record) opportunities and the quality demands of the ACA (Affordable Care Act).
Enovate Medical delivers real-time charting at the point-of-care by enabling continuous mobile access to improve clinical workflow and enhance patient care in an EHR setting.
Doug Gallacher served as Enovate Medical's Director of Sales, Eastern Region where, since 2009, he led a team of sales executives supporting EHR initiatives in acute care hospitals. Doug's experience in this segment spans 13 years.
"Doug Gallacher has long been a significant contributor to our growth," said Fred Parks, CEO of Enovate Medical. "In recent years, Doug's leadership has contributed to almost two-thirds of our total revenue. Most importantly, in today's evolving healthcare environment, an inspired sales team is crucial to our future. In this setting, Doug fits the bill as our new Vice President of Sales."
Prior to Enovate Medical, Doug Gallacher served as a sales professional in many aspects of healthcare information technology, including point-of-care hardware and software, HIS applications, clinical informatics, clinical workflow and medication delivery.
"Hospitals and healthcare providers face new challenges as they implement EHR systems, increase productivity, and improve patient satisfaction," said Doug Gallacher. "As a solution provider, rather than just an equipment vendor, Enovate Medical serves as a true partner to our customers in today's clinical environment."
ABOUT ENOVATE MEDICAL
Enovate Medical is a solutions provider for acute care hospitals that delivers innovative workstation solutions and services that improve clinical workflows and facilitate real time charting at the point-of-care. Enovate Medical's specialty-focused approach enables healthcare facilities to advance the highest standards of patient care.
Thousands of providers rely on Enovate Medical's solutions to enhance nurse workflows, improve patient care, and deliver on the promise of today's electronic medical record systems.