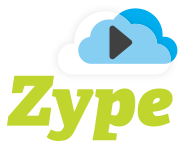 The OTT business model provides an amazing opportunity for providers of physical video products to enrich and expand their relationship with their customer base
New York, New York (PRWEB) August 23, 2016
Zype, the cloud video distribution service for OTT, announced today that Mill Creek Entertainment, leading provider of value-priced DVD and Blu-ray features and compilations sold at major retail outlets like Walmart, Amazon, and Target, has selected Zype to power its expansion into over-the-top (OTT) video streaming. The Watch Mill Creek OTT service will launch with TVOD offerings and then transition into a TVOD/SVOD model. The Zype platform provides Mill Creek with flexible monetization options and full ownership of their audience, their revenue and their data.
"We were thrilled to discover a way to get beyond the confines of rigid pricing structures of other platforms," said Barrett Evans, Vice President, Marketing and Product Development at Mill Creek Entertainment. "Zype has given us the flexibility to create a monetization model that gets us beyond revenue sharing and enables us to maintain profitability with bundled content that can be offered at a value price point. The ease and accessibility of OTT channels help people of all ages feel more comfortable in the age of digital television, so we have been looking to establish a digital ecosystem for our library for some time."
To help introduce the world of streaming video to their consumers, Mill Creek will be leveraging on-shelf promotion at retail with digital access redemption coupons placed inside DVD and Blu-ray packages that will enable consumers to stream content directly from Mill Creek's website or branded apps on Amazon Fire TV, Apple TV, and Roku. Specially curated "50 Movie Collections" of classic films ranging from Sci-Fi/Horror to action-packed Westerns in addition to a host of original documentary series including the stunning National Parks Exploration Series are now available on Watch.MillCreekEnt.com. The Mill Creek OTT channels will launch in late summer of 2016.
"Opportunities to connect directly with consumers have never been this plentiful," said Ed Laczynski, Founder and CEO of Zype. "The OTT business model provides an amazing opportunity for providers of physical video products to enrich and expand their relationship with their customer base by forming interactive relationships for the first time ever. Having built their business with retail outlets owning the consumer relationship, Mill Creek's new OTT service will put them in a position to create a direct relationship with consumers and understand viewing behavior to better serve their audience."
Zype's cloud video distribution service for OTT provides Mill Creek with a turnkey solution for all their OTT video management needs, including distribution, monetization and analytics. The Zype platform, which enables scale of audience, scale of content and fully flexible diversification of revenue, was developed to accommodate an unsurpassed level of custom configuration across all OTT platforms.
About Mill Creek Entertainment
Mill Creek Entertainment is the industry's leading provider of value-priced DVD and Blu-ray features and compilations. Their product line includes contemporary and classic films and television series, documentary series and popular kids programming, as well as independent films, Latino cinema, early learning and fitness. We also produce original content and license the majority of our owned content for digital distribution and VOD. Content partners include Sony Pictures Home Entertainment, Universal Home Entertainment, Warner Home Video, CBS Home Entertainment, DHX Media, Carsey-Werner Productions, BabyFirst TV and many more. http://www.millcreekent.com
About Zype
Zype is the cloud video distribution service for OTT that makes it easy for content owners to connect directly with their audiences on every screen. With Zype, enterprise content owners and brands can own and accelerate all aspects of their video distribution pipeline. Zype provides push button app publishing, monetization, streaming, audience management, and analytics that is integrated into hundreds of OTT apps and engaged by millions of viewers every month. Launched in 2014 and headquartered in New York with offices in Los Angeles, Zype is the 2015 SXSW Accelerator winner in the entertainment and content technology category.
http://www.zype.com
facebook.com/zypevideo
twitter @zype
Media Contact:
Pete Holmberg / Zach Williams
Code Morris
pete(dot)holmberg(at)codemorris(dot)com / zach(dot)williams(at)codemorris(dot)com
917-501-7434