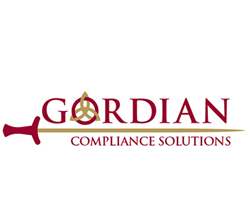 With this core team, we will continue to provide top-quality service that our clients have come to expect.
San Francisco, California (PRWEB) August 24, 2016
Gordian Compliance Solutions ("Gordian"), a leader in securities compliance consulting, today announced that Ben Buckwalter, Patrick Dominguez, Yulia Kalk, and Justin Schleifer have been promoted to managing partners. Each of the new partners has been with the firm for more than three years and has been instrumental in Gordian's growth as a national service provider.
Ben Buckwalter serves as general counsel for both Gordian Compliance Solutions and affiliate, Gordian Investments, LLC, a FINRA member broker-dealer. Mr. Buckwalter also serves as Senior Compliance Consultant to the firm's investment adviser clients and brings an analytical approach to solving a wide range of compliance problems.
Patrick Dominguez serves as the Director of Investment Adviser Services for Gordian Compliance, a position in which he coordinates consulting activities for the investment adviser consulting business and promotes the organization and growth of the firm's consulting program. Additionally, Mr. Dominguez acts as Senior Compliance Consultant to numerous clients and fulfills the duties of Chief Compliance Officer for an SEC registered investment adviser. He is particularly interested in frontier and emerging market asset classes as well as SEC examination priorities and preparation.
Yulia Kalk leads the Gordian's Broker-Dealer Services division and acts as Chief Compliance Officer for Gordian Investments. Ms. Kalk is also the Chief Operating Officer for Gordian Compliance Solutions and is responsible for coordinating internal processes within the firm. Ms. Kalk is passionate about utilizing almost 20 years of regulatory compliance experience to assist clients with all compliance needs, including the broker-dealer application process, on-going compliance services, and special projects to resolve complicated compliance issues.
Justin Schleifer acts as the Chief Compliance Officer for both registered investment advisers and broker-dealers, in addition to serving as the Chief Financial Officer for Gordian Compliance and its affiliate broker-dealer, Gordian Investments. Mr. Schleifer applies a practical business approach to compliance, assisting clients with complex structures and mandates to create efficient and powerful compliance programs.
"These individuals have shown excellent loyalty and have contributed significantly to the firm's success," said Niel Armstrong, Founder and President of Gordian. "With this core team, we will continue to provide top-quality service that our clients have come to expect."
ABOUT GORDIAN COMPLIANCE SOLUTIONS
Gordian Compliance Solutions is a concierge compliance consulting firm headquartered in San Francisco, with offices in New York and Florida, specializing in regulatory compliance services for financial industry firms. Gordian works with investment advisers, broker-dealers, private fund managers, and futures professionals to provide compliance and risk management, using a risk-based approach to identify a firm's regulatory obligations with an eye towards implementing industry best practices.