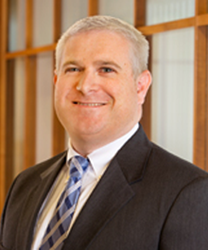 Clearwater, FL (PRWEB) August 24, 2016
Adam R. Bugg, a personal injury attorney at the Clearwater law firm of Carlson, Meissner, Hart and Hayslett P.A. warns of the dangers of using social media while navigating a personal injury case. Bugg cautions that using social media as an outlet to explain a personal injury or other legal experience or altercation can be used against you.
"Posting on social media is second nature to many," said Bugg. "Consumers need to realize how social media can be used against them from a legal standpoint."
Whether an account is private or public, information posted is sharable, and can be used in a lawsuit. Insurance adjusters and lawyers often scour social media profiles, carefully scrutinizing for fraud or conflicting statements. Because of its recent emergence, exactly how social media can be used in court is not solidified. However, the plaintiff may still request certain records and personal information, including social media entries. Certain guidelines make it easier to decrease one's chances of social media being used against them, for example:

Do not share details of your case, accident, injuries or lawsuit on the internet via social media, a blog, or etc.
If you have uploaded photos, videos or comments concerning your case, delete them immediately.
Discourage others from posting about your case and filter your profiles so that you must approve any comments before made public on your pages
Perform a basic search on Google to remove any content that may damage your reputation and hurt your case
Delete photos or comments that exemplify a negative reputation
Communicate with legal counsel to possibly remove harmful content that you do not have control of
Increase privacy and security settings on the account. It can limit who is able to see it easily
Remove any past posts or photos that could be damaging to the lawsuit. This could include complaints about a previous injury that could be used against the current claim.
Being mindful of how the public portrays information online will greatly help those in a personal injury case not make a mistake online. For more information about how social media can affect a personal injury case, or to contact attorney Bugg, visit carlsonmeissner.com or call 877-728-9653 for a free initial consultation.
About Carlson, Meissner, Hart & Hayslett, P.A.
The law firm of Carlson, Meissner, Hart & Hayslett P.A. was founded in 1971 by attorneys Ed Carlson and Paul Meissner. For more than four decades, they have been committed to protecting the injured and defending the accused. Their attorneys have established a solid reputation of case success throughout Florida, providing strong legal representation, easy accessibility and a high level of dependability. A client-centered approach ensures clients know what is happening as their case progresses, and understand their options every step of the way. With a focus on personal injury, they help victims of auto accidents, slip and falls and wrongful death accidents. The firm is well-known for their innovative criminal defense and DUI work, defending both local and high-profile clients. Attorney and Partner Kevin Hayslett is widely recognized as The Attorney to the Stars, providing strong legal representation for notable celebrities and dignitaries throughout Florida. The firm also handles Social Security disability, workers' compensation, divorce, family law and immigration cases. They offer free initial consultations and have 5 convenient Tampa Bay Area locations, including Tampa, Spring Hill, Bradenton, New Port Richey and Clearwater. Attorneys are available 24/7 for emergencies. Count on the legal team of Carlson, Meissner, Hart & Hayslett, P.A. to be there, fighting for you, protecting your rights. For more information or to schedule a consultation, call 877-728-9653 or visit their website at CarlsonMeissner.com