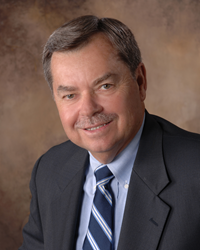 Clearwater, FL (PRWEB) August 29, 2016
As summer is historically one of the most frequent times of the year for motor vehicle accidents across the country, Clearwater personal injury attorney Paul Meissner, Jr. takes time to remind local residents about how to reduce their risk of injury. Because of the influx of inexperienced teen drivers, distracted tourists and holiday participants, everyone on the road is more likely to either make, or be affected by, a driver's mistake. However, driving defensively and understanding the particular risks involved when driving during the Labor Day holidays can dramatically sharpen one's ability to navigate dangerous situations.
"There are too many residents who need a personal injury attorney directly after the Labor Day holiday each year," said Meissner. "By educating the public about the risks involved and how to avoid them, I am hopeful for fewer injured Tampa Bay area residents this September."
Teen drivers are one main cause of accidents because of their lack of experience, limited knowledge of driving, potential poor judgment and peer pressure. Drivers between 15 and 20 account for more auto fatalities than any other age group, and property damage on the road increases dramatically with a teen behind the wheel. Another high risk is distracted driving by holiday participants, tourists and people who text while driving. One report estimated that more than 10 percent of drivers involved in crashes resulting in loss of life were distracted at the time of the incident.
In order to protect one's self and passengers in the vehicle, drivers should drive at slower speeds, be aware of surroundings, wear a seatbelt and allot time for traffic delays. If faced with a dangerous situation, a driver should stay calm and react with swift thinking and sharp reflexes.
The most important mistake to avoid post-accident is not referencing an experienced attorney to keep protected from any legal harm of the other party and their insurance company. Meissner, the Tulane University Law School alumni has more than 45 years of experience serving Tampa Bay area residents as a leading personal injury attorney. You may contact him for more information about accident safety and auto injuries by visiting carlsonmeissner.com. Or, call 877-728-9653 for a free initial consultation and case review.
About Carlson, Meissner, Hart & Hayslett, P.A.
The law firm of Carlson, Meissner, Hart & Hayslett P.A. was founded in 1971 by attorneys Ed Carlson and Paul Meissner. For more than four decades, they have been committed to protecting the injured and defending the accused. With a focus on personal injury, they help victims of auto accidents, slip and falls and wrongful death accidents. The firm is well-known for their innovative criminal defense and DUI defense work, defending both local and high-profile clients. Attorney and Partner Kevin Hayslett is widely recognized as The Attorney to the Stars, providing strong legal representation for notable celebrities and dignitaries throughout Florida. The firm also handles Social Security disability, workers' compensation, divorce, family law and immigration cases. Carlson, Meissner, Hart & Hayslett P.A. has 5 convenient Tampa Bay Area locations, including Tampa, Spring Hill, Bradenton, New Port Richey and Clearwater. Free consultations are offered and attorneys are available 24/7 for emergencies. For more information about the firm or attorney Kevin Hayslett, visit them online at CarlsonMeissner.com, or call 877-728-9653 to schedule a free consultation. Fighting for the injured, defending the accused.