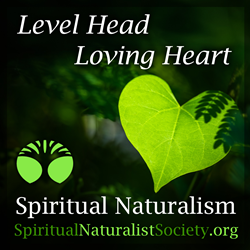 Our approach is one of reuniting a sense of the sacred with nature...
(PRWEB) August 31, 2016
The next session of a new online course, "SNS 101: Introduction to Spiritual Naturalism", begins October 2nd and is now open for registration. In the past several years, as secularism has spread and religious adherence waned, more and more people are looking for varieties of spirituality that aren't based on traditional faith. The field is so new that many people still aren't aware that these alternatives exist. They may even find the notion of a 'naturalistic spirituality' a contradiction in terms. Yet, one organization now offers an online course in just that.
The Spiritual Naturalist Society (SNS) has been bringing together those who call themselves spiritual naturalists or religious naturalists since 2012. These are people whose spirituality is based on a scientific understanding of the natural universe. But to them, that is plenty upon which to base a spiritual practice, a religion, ethics, and more.
"Our approach is one of reuniting a sense of the sacred with nature and a universe we all can see and share in together," says SNS founder and director, Daniel Strain. One can get the feel for what they mean in the words of the late Carl Sagan, who was noted for expressing the beauty and wonder of science and the cosmos it reveals. But the SNS course goes beyond simple awe.
This ambitious course seeks to provide the student with practical tools for engaging in a practice that cultivates greater compassion, happiness, and a flourishing life. Cultivating practices, the role of ritual for the naturalist, dealing with various emotions are addressed. Sources of wisdom that inform the course include the philosophies of ancient Greece, secular concepts from Buddhism and Taoism, an overview of meditation techniques, Humanistic ideal, modern psychological studies on happiness, and more.
One student of the course, Andre Sólo, stated, "It's a great tool for anyone who wants to explore their personal development and 'spiritual' worldview without going down a faith-based path."
The next session of this 4-week course takes place in October of 2016 and begins Sunday, October 2nd. There is still space available so those interested can still sign up. To do so, or to learn more about the course, readers can go to this page, or find information at http://www.SpiritualNaturalistSociety.org.